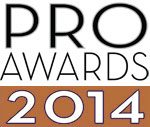 Campaign: "Chopped" Challenge
Brand: The International Culinary Schools of the Art Institutes
Agency: Match Marketing Group
Young culinary enthusiasts are the target market for the International Culinary Schools of the Art Institutes (AI). They're also enthusiastic viewers of The Food Network. Therefore AI's sponsorship of cooking competition "Chopped," the network's top-rated series, was a no-brainer. Not content with a passive sponsorship, however, AI and Match Marketing Group created an episode in which four teens competed for a $40,000 scholarship to the school.
AI and The Food Network promoted the contest via TV, digital advertising and social media, encouraging entrants to report to AI locations to compete in local cook-offs. Once the four semifinalists were selected, AI created a live streaming webcast with renowned chef and "Chopped" judge Alex Guarnaschelli, who performed a cooking demo and answered questions from the live studio audience and online viewers alike.
To promote the broadcast of the show's scholarship episode, photos and videos from the program were incorporated into digital and social media efforts, and the TV spot for the contest was a mini-competition among four notable AI alumni, one of whom was a champion from a previous episode of "Chopped." This ad went a long way to bolstering AI's credibility as well as to attracting viewers.
As for the episode itself, not only did the winner receive the $40,000 scholarship, but the judges ("Chopped" regulars Guarnaschelli and Marcus Samuelsson as well as an AI instructor) also presented the runner-up with a surprise $10,000 scholarship and the other two contestants with a $5,000 scholarship each. This feel-good ending no doubt contributed to AI's 2% rise in year-over-year brand favorability, to 58%, among respondents to an online survey.
A more tangible result of the campaign was the 78% jump in year-over-year leads for AI, to more than 13,000. And when prospective enrollees visit an AI school during open-house events, they just might watch AI students taking part in a "Chopped"-like competition: The school is developing "Chopped" Clubs at its schools throughout the country.