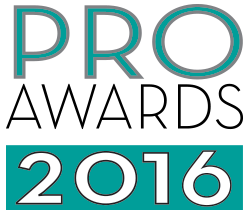 Campaign: Walgreens Summer Happy Hour
Brand: Coca-Cola
Agency: FCB/RED Chicago
With its Walgreens Summer Happy Hour campaign, Coca-Cola had several objectives. Obviously it wanted to increase sales of its soft drinks in Walgreens stores, not only by driving new traffic but also by encouraging more existing customers to add sodas to their baskets. In addition, it wanted to help the drugstore chain bolster engagement among Millennials and increase consumers' use of Walgreens' digital platform beyond the store-locator and prescription-refill functions.
So with agency FCB/RED Chicago, Coke brought the happy-hour concept to retail. During summer 2015, it made Walgreens a desirable destination from 4 to 7 pm on Wednesdays through Fridays with a buy-one-get-one offer on 20 oz. bottles of its soda. That day part was a critical one for Walgreens, as it faced stiff competition from convenience stores and fast-food restaurants for "grab and go" business during those hours. The coupons for the free sodas were loaded onto the Walgreens app to encourage usage of the app; they were also available on Coca-Cola's and Walgreens's websites and via Coupons.com.
To promote the campaign, especially among Millennials, Coke called on 50 influencers and hosted two Twitter parties during which it gave away prizes to participants. It also hit the road, stopping at Walgreens stores in San Francisco-Oakland, Las Vegas, Chicago, and New York City, where more than 10,000 consumers were able to create custom Coke cans with their name on it. World Cup soccer star Alex Morgan promoted the offer via social media to her 2 million followers, and by linking its reward-card data with Facebook, Walgreens was able to reach a precisely targeted audience with social ads. In stores, Coke received significant shelf space in Walgreens's seasonal aisle and created end-cap displays, shelf strips, and other signage.
The program exceeded both Coke's and Walgreens' expectations. Coke's North American sales of 20-oz bottles increased 6.8%, and redemption rates for the coupons was more than twice Walgreens's average. The drugstore chain also saw significant increases in number of visits per customer and dollars spent per visit—a happy outcome indeed.
Silver Best Retail Campaign: The Integer Group-Dollar General Fast Way to Save
Bronze Best Retail Campaign: Pierce-Walmart America's Biggest Health Fair