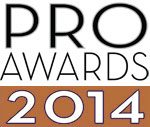 Campaign: Bose: Better Sound Comes Alive
Brand: Bose Corp.
Agency: Live Nation Entertainment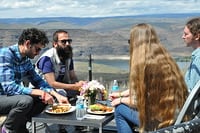 The Bose brand of consumer electronics typically skewed toward baby boomers, but it wanted to connect with millennial consumers as well. And because Bose is best known for its sound systems and components, targeting consumers via music seemed the obvious solution.
Working with Live Nation Entertainment, Bose sponsored 14 sweepstakes, each of which had as a grand prize a trip to an international music festival and a special artist experience—hanging out backstage with the Klaxons at the Berlin Festival, for instance, or touring the Lumineers' bus at the Sasquatch! Festival in Washington State. The sweepstakes was registered and bonded in 16 countries and translated into seven languages—the largest such promotion for Bose to date. Participating performers promoted the contests on their social media, directing fans to Bose's dedicated website to register.
After each festival, Bose posted exclusive content such as artist interviews onto its website, to encourage reengagement with contest entrants. Again, the artists promoted these clips via their social channels. And of course, when consumers visited the Bose site, they were encouraged to opt in to receive emails from the brand.
During the four-month program, Bose received more than 68,000 sweepstakes entries and 500,000 page views. Its email opt-in rate from entrants was 18%, which Bose estimates is six times the industry average. And taking into account social media and on-site engagement as well, Bose reached more than 40 million millennial music fans worldwide.