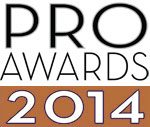 Campaign: Kmart Ship My Pants
Brand: Kmart
Agency: FCB Chicago
Other Awards for
"Kmart Ship My Pants":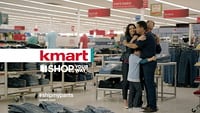 With the Ship My Pants video, Kmart and agency FCB Chicago not only alerted consumers to the retailer's timesaving Store to Home service but also reminded them that Kmart is no longer the stodgy, out-of-touch brand it once was.
If a customer can't find what she wants in stock during her visit to a Kmart store, Kmart will order the item for her from its website and ship it to her home free of charge: That's the Store to Home service in a nutshell, and it's a boon to Kmart's target audience of lower-income, time-pressed moms.
That same audience, as it happens, is heavily engaged with online videos and other social media. So Kmart and FCB Chicago created a minute-long video, which showed that Store to Home gives you free reign to "ship your pants"—or your drawers, or even your bed. To get the joke, you need to say "ship your pants" out loud… get it? Yes, the humor is admittedly sophomoric, but it's also clever and even a bit cutting-edge—adjectives that most consumers didn't associate with Kmart.
In part because of budget limitations, Kmart launched the video exclusively on its YouTube page, promoting it via Facebook to the chain's 1.2 million fans and on Twitter to its 20,000 followers. A day later the Today show featured the video in a segment, which led to more media pickups.
In just eight days, the video garnered more than 15 million online views. All told, Ship My Pants accumulated more than 160 million viral impressions, which FCB and Kmart estimate was worth 49% more than a Super Bowl spot would have been. And perhaps most telling, sales associated with the Store to Home service rose 50%.