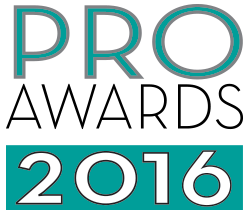 Campaign: Tic Tac 200
Brand: Tic Tac
Agency: Noise Digital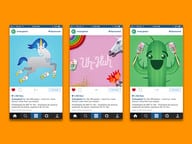 Tic Tac candies provide little bursts of flavor. Popping bubble wrap provides little bursts of instant satisfaction. Combine those little bursts in a promotional campaign, and you can make a big bang: That was the rationale behind the Canadian summer 2015 promotion for the Tic Tac 200 packs.
In targeting consumers 18-24 years old, agency Noise Digital knew the promotion has to offer plenty of stimulation, instant gratification, and many elements of surprise. It designed the Tic Tac 200 Infinite Bubble Wrap online game to deliver all of that, and to be highly sharable on social media as well.
The game entailed nothing more than popping the bubbles on a continually scrolling length of virtual bubble wrap; the more bubbles a user popped, the more likely they were to unlock quirky characters and illustrations (dancing cacti, wizards, three-eyed fish) and instant prizes such as Beats by Dre speakers, Polaroid instant-print cameras, and Tic Tac 200 T-shirts. This element of surprise made the game even more addictive than the act of popping bubble wrap already is.
An integration with iOS and Android keyboard app vendor Popkey led to a custom animated-GIF keyboard enabled users to share the game's unicorns, aliens, and other icons in text messages—and in fact more than 250,000 animated GIFs were sent to more than 475,000 people, spreading the word. Tic Tac further amplified the message via videos and posts on Facebook and the first Instagram carousel ads ever run in Canada.
The campaign burst plenty of bubbles—in the most positive of ways: Players burst more than 35 million of the digital bubbles. The promotion led to a 17-point lift in brand awareness and a 32% rise in sales.
Silver Best Digital Campaign: Porsche for Virtually Porsche
Bronze Best Digital Campaign: The Recording Academy for Hyundai Grammy Amplifier