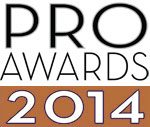 Campaign: Drive 4 UR Community
Brand: Ford Motor Co.
Agency: Team Detroit
With its Drive 4 UR Community campaign, Ford Motor Co. made tangible its "Go Further" tagline by encouraging people to go further in helping their communities, with a boost from their local Ford dealerships.
Participating dealerships selected a charity to which they would donate funds generated by consumers completing test drives; the more test drives a dealership provided during the day of the Drive 4 UR Community event, the more money would be given to the charity, up to $6,000 per dealership. Although Ford didn't have a national advertising budget for the campaign, it did offer facilitators to help the individual dealerships and the participating nonprofits spread the word. Ford also launched Twitter and Instagram accounts for the event and promoted it on its Facebook page.
In addition, Ford launched the "Go Further" Photo Challenge, which invited organizations to submit photos showing how they did just that in their communities. A similar video contest, tied into Ford's "And Not Or" national ad campaign, encouraged nonprofits to submit videos showing people that they didn't have to support one cause over another but could help out two organizations simultaneously. In addition to increasing social chatter about the Drive 4 UR Community event, these contests enabled participating nonprofits to win additional donations.
On the day of the event, consumers arriving at the participating dealerships were greeted with banners and giveaways such as pens, vehicle magnets and recyclable totes. The reps accompanying consumers on their test drives were advised to keep the experience pressure-free.
The program generated more than 63,000 test drives nationwide, exceeding its goal by 5%. Of those who drove a vehicle, 1.7% made a purchase that year; according to Ford, the average buy rate for industry test-drive programs is 1.5%. Consumer opinion about the brand rose 19%, appreciably above the program benchmark of 15%. And Ford donated nearly $1.7 million to help nonprofit organizations "go further" in their communities.