Oracle and Microsoft Introduce Enhanced AI Capabilities for Customer Data Platforms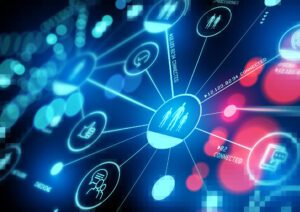 Enhancements to customer data platforms have made headlines this week, with Oracle adding machine learning capabilities to its CX Unity product and Microsoft offering a new engagement insights feature and pre-built AI templates to predict churn and recommend products to customers. The news comes on the heels of Salesforce's announcement last week that its own CDP will be ready for general use this month.
Oracle's CDP now supports real-time data collection and personalization through its digital streaming technology, according to reporting from AdExchanger. That means that real-time data can be used to build customer journeys without the use of A/B testing, which had been the only option previously. Machine learning provides marketers with predictions and insights without having to perform one-off activities.
As an example, marketers can use these new capabilities to provide the right discount to a customer or reduce the amount of touches required to make a purchase. Oracle means to set its platform apart from other marketing clouds' products by weaving AI consistently across platforms, regardless of where those signals come from—even if they are outside of marketing departments and emanate from, say, Oracle's logistics platform that manages supply chains. The idea is that owning customer intelligence requires collecting data from a variety of sources beyond marketing.
Meanwhile, Microsoft added enhancements to help marketers be more agile, understand customers better and increase the efficacy of engagements—all of which have become critical during the pandemic. The company announced in a blog post this week that its Microsoft Dynamics 365 Customer Insights platform will soon have new engagement insights capabilities to better understand customer intent and behavior through integrating data from clients' websites, mobile apps and connected products.
Also new to Microsoft's CDP is an integration with Microsoft Azure Synapse Analytics resulting in access to prebuilt AI templates that will help marketers predict churn, provide product recommendations and determine customer lifetime value. It also promises to be vendor agnostic in that it's able to use data from third-party platforms and have additional data classification and permissions capabilities supporting privacy and security concerns.
For more on Oracle's CDP announcement, read on in AdExchanger.