Micro-, Nano-Influencers Elbow Celebs Out of the Spotlight
The idea that celebrity influencers can make hay for a brand is losing its sparkle. Marketers are turning to influencers with smaller, more loyal fan bases where brands can take a more thoughtful and nuanced approached with creators to connect with those audiences and develop truly engaging conversations and relationships.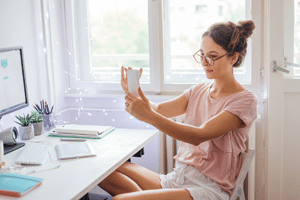 A new study has found that 64 percent of marketers would rather work with micro-influencers, those with 5,000 to 100,000 followers) over celebrities. Nano-influencers, or those with under 5,000 followers, are also on the rise, with 26 percent of marketers choosing to work with them, according to the study from influencer marketing company Activate.
Identifying and vetting a relevant influencer to partner with is one of the most important parts of an influencer marketing campaign. The study found that a number of criteria impact how those influencers are selected.
Eighty-nine percent agreed that quality of content was the first step, but an influencer could be ruled out if their profile shows more than 44 percent branded content. The standard is 30 percent, according to Activate.
Other key considerations include:
• Past brand partnerships: 57 percent
• Engagement rates: 81 percent
• Follower growth: 41 percent
• Comment quality: 43 percent
• Post frequency: 38 percent
---
You May Also Enjoy:
---
Non-traditional influencers however, can still cause marketers to pause. The study found that 70 percent of marketers are unlikely to work with CGI influencers and 50 percent would pass on influential pets. On the other hand, 79 percent of marketers reported they would work with nano-influencers and 86 percent are interested in influencer duos like best friends, twins or couples. However, the priority remains with choosing a partner that reflects their brand values or will impact the goal of the campaign.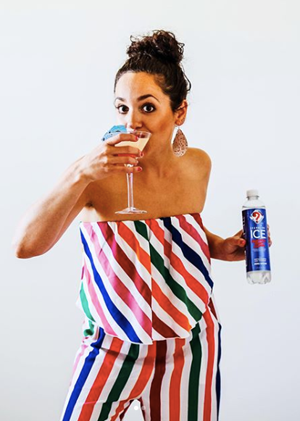 The zero-calorie beverage Sparkling Ice called on "The Sparkle Squad" to play a critical role in the success of the brand's digital outreach. The Squad—or influencers—is hand-picked to reach specific consumer segments, like pre-diabetics, diabetics, people on the Keto diet or Weight Watchers members.
"Gone are the days that we assume the Sparkling Ice consumer looks the same," says Sarah Gustat, vp-marketing at parent Talking Rain Beverage Co. "These are very nuanced groups and how to effectively communicate to each one is a little bit different based on their dietary needs or interests. Those nuanced approaches have been very successful for us."
As an example, Margaret Scrinkl (@scrinkl), who works in paper crafts, was selected to promote a "Mystery Flavor" contest last year based on her high level of engagement, "ravenous fan bases and boundless creativity," Gustat says. "Having seen her work we knew she would be a good brand fit given the fun and color. It felt like a reflection of the Sparkling Ice brand and really brought the campaign to life."
Fake Out
Fake influencers have become a problem as influencers purchase followers, likes or comments to inflate their online popularity. In fact, 36 percent of marketers think some of the influencers they work with may have purchased fake followers. Another 64 percent believe social media platforms need to do more to combat fraudulent activity and 15 percent work with a partner that incorporates fraud detection into their process or technology.
Marketers see value in influencers as content creators and audience builders. There is a huge jump in marketers repurposing some of that content across other channels. Eighty-three percent are using the content for organic social, a huge jump from 31 percent in 2018, 78 percent are re-leveraging the content for programmatic, re-targeting or paid social ads, versus 44 in 2018 and 41 percent are using the content for eommerce sites or brand site, up from 15 in 2018, the study found.
Budgets for influencer marketing are also on the rise. In 2017, 66 percent of marketers were spending under $25,000 on average per campaign. This year, only 49 percent are spending less than $25,000 per campaign, 12.5 percent are spending over $100,000, compared to only 2 percent in 2017. In tandem with increased budget for each program, marketers are also continuing to increase their overall influencer budgets year over year. When looking at 2018 to 2019, 70 percent of marketers are increasing their budgets, up from 62 percent between 2017 to 2018. Most marketers are increasing their investments by 1 percent to 25 percent.
Activate conducted the survey through polling 111 U.S. based marketers. Fieldwork was undertaken from January 10, 2019 to February 8, 2019. The survey was carried out online.