How to Integrate Experiential into a Larger Business Strategy
To combat advertising fatigue, more companies are turning to experiential marketing—creating powerful memories for participants while connecting with the people who genuinely want to interact.
Outdoor Voices, an athleisure brand, leveraged the power of experiential via pop-up shops to allow its target customers to immerse themselves in the brand story as well as touch and see merchandise for themselves. The strategy worked so well that the pop-ups became permanent stores, and the brand's recent $9 million funding round indicates investors believe in the continued success of its hands-on approach.
However, proving the return on investment of experiential isn't as cut and dried as tracking the click-through rates of your online ads. That said, measuring the return on experiences and events is far from impossible, and by learning how to do so, marketers can justify their expenses to the C-suite while improving the effectiveness of their campaigns.
Turning Experiences Into Revenue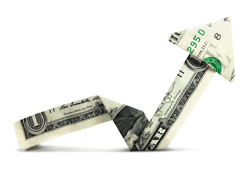 Not every great experience makes a great experiential marketing event. To prove the ROI of live engagements, marketers must set the stage for data collection and funnel tracking.
Customers are willing to give up their information in exchange for interesting experiences. To blend work and play, marketers should gamify campaigns to encourage active customer interaction in exchange for valuable data.
Some of the best experiences lean on technology for this purpose. Leveraging technology at your event has been shown to increase attendance by 20 percent and productivity by 27 percent, while decreasing costs up to 30 percent. When registering RFID wristbands and syncing a smartphone become part of the show, customers are inclined to participate—even knowing the company will capture their data in the process.
With data in hand, the challenge becomes tracking the entire customer journey to trace conversions back to events. Customer experiences begin with technology interactions, contests, social sharing opportunities and administrative steps, like registration. If marketers don't capture this data and connect it to online interactions, no one can prove the customer journey included a live experience.
To capture data, however, marketers must first plan successful events.
Executing a Memorable Event
In marketing events, company objectives come first. The customer experience comes second.
Like any other strategy, marketers must understand why they're hosting an experience before considering how to accomplish those goals. Effective measurement of event ROI depends on how the brand defines success. Is the point to increase brand awareness or social reach? To build excitement for a new product?
To use the right measurement tools, marketers must first understand how the experience fits into the larger objective and which metrics to collect. Follow the four-step strategy: plan, capture, measure, and optimize.
During the planning phase, identify the data your partners want to measure and design a method to do so, including appropriate tools. Next, capture, focusing on converting customer attention into quantifiable results through a blend of traditional and proprietary metrics. After the event ends, measure, analyzing social amplification and consumer behavior changes to see the event's effect in motion. Finally, optimize, drawing insights from the data to make the next event even better.