Global Brands and Local Lead Gen Challenges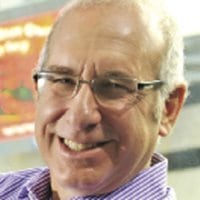 Sure, digital marketing channels create a plethora of new data and marketing opportunities for small businesses and franchises. But successfully leveraging that information is a major challenge.
"The evolution of the digital world has created a high degree of immediacy, and a lot of leads and prospects," says Rick Milenthal, CEO and chairman of Columbus, OH-based customer acquisition firm The Shipyard. "There are huge challenges for companies to deal with [all these digital prospects], and as a result, many don't get followed up on."
Milenthal, whose clients include Nationwide Insurance, Sedexco, Scotts Lawn Service and AIG, will be a featured speaker at LeadsCon New York, August 14-15
Online media creates a major challenge for big marketers with franchises across the country. When it comes to extending a national brand presence at the local level, how does a company protect its national brand while giving the local franchise room to grow, and who takes the marketing reins—the national brand, the local franchise, or both? Defining these roles and responsibilities, assigning the costs and the level of investment on both sides presents some interesting situations for everyone from the enterprise level on down.
In the "National Brand, Local Demand: Building Reach that Scales" session at LeadsCon, Milenthal and his fellow panelists will discuss issues such as a how to build brand awareness, the role of calls and search in the local web marketing mix, and ways to measure ROI and performance at a local level.
For companies with a distributed sales channel—such as home improvement or insurance—the issue is tricky, he notes. Small business entrepreneurs know how to close business and serve their customers, but they don't have the capacity, time or infrastructure to follow up on a digital lead.
"And you have to follow up immediately," says Milenthal. "But if I'm a floor care contractor or a lawn care professional or an insurance agent, I'm working with my customers and I don't have a call center. To have a partner that will follow up on those appointments and turn those leads into prospects is important."
National brands will typically set up the infrastructure to help create the demand, and create national properties like websites and leads acquisition programs involving tactics like paid search. Then, they will provide an opportunity for the independent biz person to contract to get that traffic.
"It's extremely important to them to keep the channel energized," Milenthal notes, adding that these programs are run through the national brand, and the franchisee or agent typically joins on a subscription basis.
The challenge for both sides is to find a balanced partnership between the national marketer and the independent business, both in funding, decision making and management of marketing. Of course, he says, there's usually some bias on both sides of the table as to what they should be doing. For example, the large marketer is confident about their ability to build the brand and drive traffic, and they might do that without really hearing the franchisees or dealer's concerns.
On the flip side the franchisee or dealer is on the front line, and can feel that the "home office" doesn't understand their business.
"What I find is that the marketer has a greater understanding of the franchisee than the franchisee thinks that they have. And the agent or franchisee has significant value in contributing to the overall marketing strategy," Milenthal says.
"They don't listen to each other enough," he adds. "They fear each other, and know they have to deal with each other, but don't communicate."
For more information about LeadsCon New York, click here. For information about B2B LeadsCon, featured content powered by Chief Marketer, click here.