Four Insights for Marketers Considering All-Digital Events Amidst Coronavirus Impact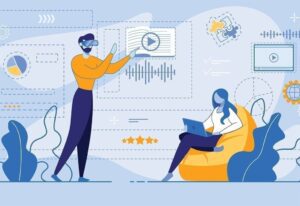 Business events that have been canceled or postponed as a result of the coronavirus are piling up, from SXSW to the New York International Auto Show to Coachella. (Check out Event Marketer's rolling coverage of Covid-19's impact, here.) But for marketers that determine the need to distribute content, network, make sales pitches and promote products to their customers is critical at this time, pivoting to all-digital communications is an option—albeit a complex one that marketers most likely weren't prepared for.
Adobe, for instance, has rebranded Adobe Summit & Magento Imagine in late March as the Digital Experience Conference and promises to host attendees online. A+E Networks is nixing its live advertising upfront event and replacing it with a digital one, as is YouTube. In fact, IAB is recommending that all newfronts be streamed this year.
There are a variety of factors at play here, according to a piece in Event Marketer. The amount of lead time you have before the event is key. If marketers have just two weeks to alter their event strategies, consider tactical moves like broadcasting keynotes and sessions to attendees. It's also important to establish your digital objectives, whether that's creating a straightforward live stream, enabling two-way conversations or experimenting with different technologies. Just as marketers would do on-site, establishing how you want to tell a story and create an experience is paramount.
Read on in Event Marketer for additional considerations, including leaning on local partners in the midst of limited travel and crafting smart marketing messages.
---
Other articles you might enjoy:
---