Executive Insights: Trends Marketers Should Keep an Eye On for 2022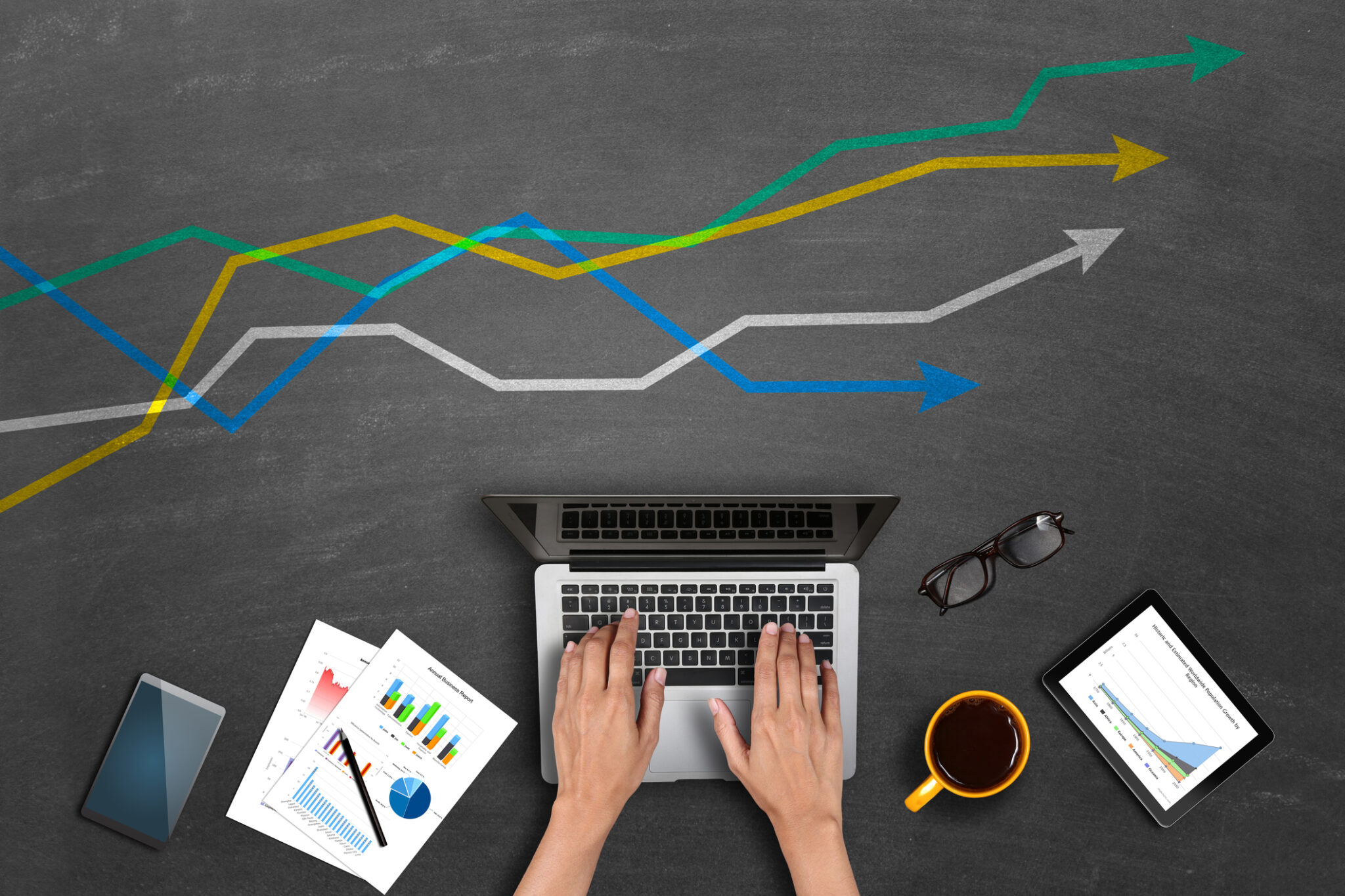 While interviewing marketers for our monthly Brands on Fire and Marketers on Fire features, as well as recent chats with CMOs about recent campaigns and the state of the business, we asked executives what trends they're seeing in the marketplace this year that warrant a marketer's full attention. Following are insights from some of the top executives in the industry to keep in mind while planning for 2022.
Chandar Pattabhiram, CMO, Coupa:
The idea of lifecycle marketing. For a lot of B2B marketers there is this concept of acquisition marketing, being responsible for leads and pipeline and trying to feed the sales organization, which is all important. But more than ever today, keeping a customer and expanding thoughtfully is more important than ever. So, you have to look at it as a flywheel—not just awareness to drive acquisition, but acquisition to expansion, expansion to advocacy, and really focusing on those pieces in a programmatic way. And also balance the boat in terms of how you look at spend in your marketing organization so you're not imbalanced on just acquisition marketing, but more expansion and customer marketing.
Clayton Ruebensaal, EVP, Global B2B Marketing, American Express:
Channel equality. One of the biggest trends is the reality that we're moving towards a cookie-less world and this will change the balance of power between channels. Digital channels will take a step back in their omniscience and traditional channels will continue their ability to measure effectiveness. Marketers will be faced with an exciting new world where the role of channels to perform different jobs in our plan will become more important than how predictable each channel is.
Collaboration, the next creative breakthrough. A good idea is still the best thing a marketer brings to the table inside a company. But without the ability to effectively collaborate with peers to ensure through the line integration, ideas will stay small and quarantined. When marketers improve their collaboration skills their ideas will flourish through internal channels, external communications, product features, servicing, and more, in ways that will make ideas feel holistic, not "just marketing."
Frank Boulben, Consumer Group's Chief Revenue Officer, Verizon:
Elevating the customer experience. Customer-centricity is at Verizon's core. The challenges brought forth by the pandemic placed greater emphasis on giving consumers what they want, when and where they want it. As a result, Verizon has prioritized creating personalized omnichannel experiences for our customers. We've increased functionality in our mobile app to give customers more flexibility on the go including making purchases with two-day delivery or in-store pickup, and setting appointments for in-store visits, whichever they choose.
Further, brands should continue to rethink the product experience. One way Verizon is doing this is by offering seven entertainment and content options that customers can choose from partners like AMC+, Discovery+, Disney+, ESPN+, Hulu and more. Alongside our devices, plans and, of course, the most reliable network, these choices create a powerful unmatched combination that customers can expect simply from being on Verizon.
And adaptability. Pivoting quickly in our ever-changing world and ensuring you're reaching consumers wherever they are key. Among our strategies is to educate consumers on the benefits of 5G while continuing to add mobile and home devices and plans to our 5G lineup. This allows us to offer consumers opportunities to experience 5G in a manner that complements their lifestyle.
Ryan Pitylak, Co-Founder & CMO, ZenBusiness:
One major trend I see taking shape going into 2022 is the increased need for measurement and accountability of marketing spend. With so many channels to reach customers, it will be critical to have a strategy to properly track and attribute customers in all the various touch points across their journey. Marketers should proactively move towards identity-based measurement approaches that do not rely on cookies and device IDs, which are becoming increasingly unreliable. This will enable marketers to bridge the cross-device tracking gap and perform more accurate multi-touch attribution. In line with this trend of accountability, growth will be rewarded and expected. Companies will be held to aggressive growth rates, and it will be the marketer's job to ensure the marketing engine is structured to attract enough customers to deliver on these increased growth rate assumptions.
Given the social and cultural shifts over the past year-and-a-half, a second major trend marketers will need to be mindful of is that brands will increasingly be held to a standard for doing good in the world. Offering a good product or service is no longer enough. Consumers expect more and are increasingly aligning themselves with brands that stand for something and have a positive impact on society. In fact, about 33 percent of millennial and Gen Z consumers say they choose to buy from companies that align with their values, according to McKinsey. As a public benefit corporation, ZenBusiness prioritizes purpose over profit. This enables us to invest in initiatives like our COVID-19 grant program and our educational support to increase entrepreneurial success.
Lastly, for digital-first technology companies, building a brand will become increasingly more important. To compete in this high-growth environment, these scaling internet companies will need to break beyond the constraints of their performance marketing channels to find new customers. So, we expect to see an increase in budget allocation to new and innovative channels, such as streaming video.
Susan Somersille Johnson, CMO, Prudential Financial:
The first is investing in more minority-owned and multicultural media. That's important because audiences are turning to earned channels that reflect the community that they're in. They are communities that they trust. So, we take a close look at how our target audiences use those venues. The second, I would say is not new: behavioral economics, which is improving day by day. The research continues to astound me. Behavioral economics helps us understand human behavior, which of course [is important] to marketing. The third is hybrid customer interactions that introduce IRL experiences. We need to go outside of traditional channels like email. We need to be where people are in real life. It's clear that AI is going to play a real role here, because it will help tell us how to show up and in what [way].
Don McGuire, SVP and CMO, Qualcomm:
One of the big trends is digital transformation, because it's happening everywhere. It's even happening at home. People are digitally transforming their homes because they've had to upgrade, they've had an update, they've had to create, they had to buy new tools. They had to acquire new things, because their home became not only their home, but their school and their office. In some cases, it became their business. Marketers could spend some time digging into digital transformation, but then also leverage it.
Second, there's this idea of marketing beyond social. How are we going to successfully market our products and services, engage with our customers and build brand affinity if a platform all of a sudden becomes less attractive or less relevant? Where do we go from here? Do we go back, in some way, to more experiential, physical types of marketing strategy? Do we understand what the next platform is? Is it the Metaverse? And are there new ideas from a marketing perspective that we can take into that incarnation, about how we interact and engage with the world around us, which includes lessons learned from our experiences in mobile and social?
Bruno Cardinali, CMO, Popeyes:
Gamification, but also esports. It's something that grew a lot in the past year, but I think it's still something that not every single brand has cracked—how to insert themselves into that space. I sense a small change in how people interact with brands these days. People are seeking for more authentic, genuine brand experiences and stories and product offerings. Going back to the basics, in my opinion, is a trend that is becoming really important. Consumers are paying attention to the details, paying attention to whatever product or service that you offer, making sure that you walk the talk, that you don't just say something but that you actually do what you're saying. I think it is beneficial for the industry and for all of us.
Peter P. Kowalczuk, President, Canon Solutions America
Trend 1: Embracing technological change in the current state of business. It's no secret that technology is evolving at a dizzying rate. As each development is made using the already improved tools created in the last iteration, the rate of progress from one version to the next speeds up, exponentially—and this drives how everyone does business.
Marketers need to be aware of the ever-changing environments that consumers are experiencing, now more than ever before. The last two years, we have seen incredible progress in many areas, and marketers need to be aware of this and understand how their customers have changed and how those changes impact their businesses. As customers' requirements change, marketers must constantly re-evaluate the products and services they offer to meet these needs. The future is approaching much faster than we may realize; while no one has a crystal ball, it's critical to stay nimble and be strategic about where you're headed and how you'll get there.
Trend 2: Evolution of QR Codes. They have experienced a revival during the pandemic due to consumer desires for low-contact experiences. You may have seen QR codes being used in restaurants for diners to download the menu, or at open houses for home buyers to access property information online. The true value of using QR codes has become clear over time: They help build direct connections with customers, collect first-party data, and add attribution tracking to traditional advertising channels like mailers, billboards and even TV ads.
Looking ahead, we expect the application of QR codes to grow and evolve in marketing. Experts estimate that by 2022 approximately 5.2 billion discount codes will be generated using QR code technology—further adding to the contribution of a circular economy for businesses across the globe.
Scott Finlow, Global CMO, PepsiCo Foodservice
Digital-First Behavior. Consumers have adopted new digital habits that will stick. The pandemic accelerated tech adoption by three-five years and marketers need to catch up. An example of this is digital food ordering. One in three people now digitally order food from restaurants each week, which means the context in which the consumer experiences our brands have shifted. Our PepsiCo Foodservice Digital Labs team pivoted to develop services and tools to improve the digital brand experience for consumers and operators. An example is our digital menu optimizer which we're scaling in 2022.
Sustainability. The pandemic has only increased consumer awareness and concern around sustainability and they expect companies and brands to take action. But they're also overwhelmed and need simple and compelling solutions to help lead to positive behavior. It's critical for marketers to build authentic and purposeful plans—and back it up with action to meet this consumer need. One example we've taken is to launch SodaStream Professional, a modern beverage dispenser that provides a personalized, engaging alternative to single-use packaging. Each fully stocked, freestanding SodaStream Professional unit can save approximately 22,000 16 oz plastic bottles per year.
Frictionless Commerce. As consumer mobility returns and people go back to work and school, they have heightened expectations for variety, safety and ease. At the same time, our customers need help with labor and simplified operations. One third of consumers now prefer shopping with no interaction so it's prime time to leverage technology platforms that meet people's desire to be out in the world but limit contact with others. PepsiCo recently joined Amazon, Starbucks and other brands in launching unattended retail experiences, such as our Quik Pick vending machines that leverage AI and computer vision technologies to personalize contactless shopping. The benefits are many—unattended retail is quick and convenient but doesn't rob people of choice or an impactful brand experience.
—