Is Your Customer Engagement Strategy Really Relevant?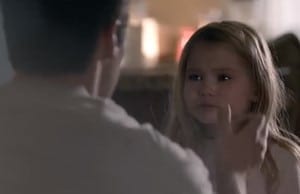 This year I've had the opportunity to work closely with our summer student Amanda Nguyen. I was interested to see what, if any, generational difference there is in our attitude to brands that follow us around the Internet and pop up on devices uninvited in ads, emails, mobile apps, retargeting and anywhere they can.
Like most college students, Amanda says her smartphone is sitting by her side around the clock. Whether it be to post a status on Facebook or check Twitter for the latest trending topic, sharing, engaging and connecting are second nature to her.
I might not be quite so digitally connected but we both agree that though some marketers see this way of advertising as a friendly reminder, we view it as intrusive and unengaging. Amanda aptly describes it as "an annoying woodpecker at the door."
These feeble attempts at customer engagement can easily cross the line. It's easy for businesses to look at the numbers around clickthrough rates, email opens and page views and think they are "engaging" with prospective customers.
But is it relevant? Most of the time, the answer is no. Just because a brand is engaged in a dialogue with a customer doesn't mean it's a dialogue the customer wants or needs.
Amanda and I agree that the best marketing messages evoke emotion. Tell me why I should relate to your brand. Connect your message and vision to my life. Make me laugh, cry and feel excited—don't just stalk me around the Internet like an annoying gnat I desperately want to swat away.
What messages have engaged us this summer?
My favorite, as the father of a little girl, is from Travelers Insurance. The commercial, which shows a father and daughter bonding through times both good and bad, gets me every single time. Travelers Insurance is not telling me what they do or how they do it, they are connecting their brand to a life journey. My life journey.
Amanda's favorite in a similar vein, is from Olive Garden. This video, which also celebrates family experiences, brought a tear to Amanda's eye. "I can see myself as the young singing girl and thought back to all the other home videos my parents took of my brother and me when we were kids," she said. By not plastering the brand name across the front of the video, Olive Garden engages the viewer by focusing on real life moments. Olive Garden is encouraging people to make family memories at the restaurant, similar to the moments captured in the commercial.
Individualized marketing is all about tailoring relevant and engaging messages to customers to inspire them to engage and eventually buy. However, continuously pushing products and services isn't achieving this and causes more frustration than delight.
Who wants to be followed around the Internet by a brand, popping up when you least, or perhaps even worse, most expect them? Using the data you have about a consumer, applying analytics to that data, and then delivering inspired and relevant messages is really the marketing of the future. It's how brands will connect.
Analytics also allows brands to know exact times and channels to deliver this connected content across. But I am excited to see more and more brand marketing departments using data and analytics effectively in order to inspire relevant messages that connect to consumers. Yes, it's a bit more work, more in depth research, and additional planning and orchestration—but the result is a message creates true customer engagement.
Jonathan Moran is senior product marketing manager at SAS.