Big Martech Changes Help DXL Engage Shoppers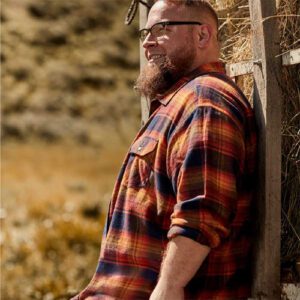 Better segmentation and an improved martech stack is helping Destination XL (DXL) boost engagement with retail customers in-store and online.
DXL is a specialty retailer of men's big and tall apparel. The chain has 300 stores around the country, and five million names in its CRM database, which is split 75 percent male, 25 percent female. The retailer has about five million transactions annually, and shoppers are automatically enrolled in its loyalty program both in-store and online. About 33 percent of the loyalty customers are the most active segment of DXL's customer file.
Traditionally, the brand has been very reliant on promotions, and sales are heavily influenced by seasonality, with holidays such as Father's Day accounting for a high percentage of sales.
DXL manufacturers and sells its own branded products, and is the exclusive retailer for big and tall sizes for brands like Brooks Brothers and Vineyard Vines. The company's shopping experience is specifically tailored to feel one on one.
"We know how men shop. Most men shop because they need something," rather than just for fun, says Laura Cicchelli, vp, CRM and analytics, Destination XL Group. "It's all about engaging the customer."
The company wanted to improve the way the store experience translates to online shopping. The approach between online and offline had become too siloed, and there was a need to improve interactions across various touchpoints. "There was a tremendous amount of opportunity in this space for us to differentiate," says Cicchelli, speaking at MarTech East in Boston recently.
---
You May Also Enjoy:
---
In the past, DXL struggled with multiple data sources that were feeding into multiple systems, which were being used by multiple departments. A complicated martech stack didn't make matters any easier ("We had a lot of tech investments that we weren't using—the money was going out the window"), nor did the extremely manual, literally hands-on process by which the loyalty program was managed.
"Our marketing calendar was laid out with black boards and stickies, and [spread across] 5,000 spreadsheets," she says. "When I started here, I asked how the loyalty program was managed and the answer was 'Rita.' I said I had never heard of that [solution], and they said 'Oh, Rita sits over there."
There was also increasing competition to contend with, as brands like JCPenney and Kohl's began adding big and tall to their product assortment. "That gave us a lot of momentum to get our act together," Cicchelli notes.
There were a lot of steps to go through. Pouring over the overwhelming number of solutions on the market was daunting. DXL brought in HGS Digital (then Element Solutions) to identify which might be the best for the retailer.
"We needed to get our arms around what we wanted," she says. "We wanted to be more efficient marketers, because our budget wasn't going up, and we wanted reporting and dashboards. And we needed to look at our capabilities and data hygiene to determine our needs."
After a thorough assessment, DXL choose Infor as its CRM solution, CrowdTwist to help manage its loyalty program and Salesforce Marketing Cloud to manage analytics and email.
Working with Three Deep Marketing, it created a segmentation strategy to help focus on five core behavior segments for the brand:
Actives, who have shopped within one to nine months
Lapsed, who have not shopped in nine months
Women and people who have purchased gift cards for others
Email subscribers who have shared their address, but not made a purchase
Lost, who have not shopped in 13 months
Lapsed shoppers were important to understand, because actives can regularly fall off by 50 percent. The email segment was also particularly ripe with potential, says Cicchelli: DXL had 400,000 email addresses they had never marketed to because those individuals had yet to make a purchase.
The first part of the journey was making data accessible, and the second was gaining insight, says Venu Gooty, director, strategy services at HGS Digital. To help visualize data, two teams of analysts looked at DXL's data to find conflicting data points, looking at everything from single store sales to the impact of weather on sales to how predictive analytics could be used to identify churn.
"It was important to start win-back programs and use predictive analytics to identify cohorts and work through retention models, and look at customer lifetime value and identify churn," says Cicchelli. 'It's not just one single thing, there are different parameters."