A Revealing Campaign: Beauty Unaltered at CVS
CVS Pharmacy has listened to its customers and is following the rising calls for brands to portray women in marketing materials in a more authentic and realistic way—sans digital altering.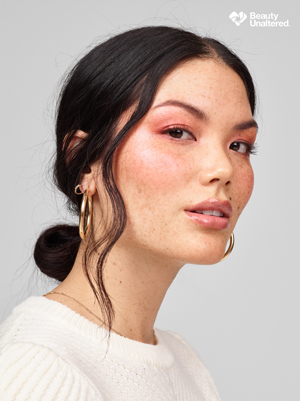 CVS customers shopping the makeup aisles are finding marketing imagery to be largely "CVS Beauty Mark" compliant, meaning the women's photos have not been airbrushed or digitally altered in any way. Customers will find that compliant images are noted with a "mark" that reads "Beauty Unaltered" on the creative.
Several major brands offered at CVS have joined the effort including CoverGirl, Revlon and Neutrogena.
It's a refreshing change for women and girls of all ages who have been bombarded for decades with images of beautiful women with flawless skin and bodies. Experts say these images create unachievable and unrealistic expectations of what women should look like and can have devastating effects on young girls emotional health in particular.
Nearly 70 percent of beauty unaltered imagery in CVS Pharmacy locations nationwide are now Beauty Mark compliant. CVS first announced the initiative one year ago with the goal of full transparency for all of its beauty imagery by the end of 2020.
---
You May Also Enjoy:
---
CVS celebrated the milestone yesterday with an event at its Times Square location. In attendance were Neutrogena brand ambassador Kerry Washington and Revlon brand ambassador Ashley Graham, as well as other influential brand ambassadors who are required by CVS to appear digitally unaltered in their images as part of their respective new campaigns.
"As a purpose-led health care company as well as the second largest beauty retailer in the country, we want the millions of customers that visit CVS Pharmacy locations each day to see a more authentic and diverse representation of beauty," Kevin Hourican, president of CVS Pharmacy, said.
Other brands that have committed to compliance by 2020 include Olay, Almay, Aveeno, Rimmel, JOAH, L'Oreal, Maybelline, Unilever, Burt's Bees and Physician's Formula.