4 Musts For Influencer Marketing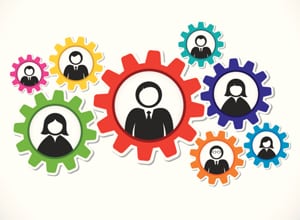 Running a successful influencer campaign has the ability to bring brand visibility that many marketers can only dream of. A study conducted by Schlesinger Associates found that 81% of marketers who have conducted an influencer marketing campaign agree it is effective.
While putting together one of these programs may seem simple, there are a few tactics that shouldn't be overlooked.
Research and target the right influencers
Finding the right influencers is what will ultimately make or break your campaign. Companies often fall into a trap of only looking for influencers with a big following, when there are a variety of other factors that are much more important. Although a large following provides a lot of reach, it doesn't necessarily mean that those followers are engaged with that influencer. Look for these key indicators when searching for potential influencers:
Quality of followers – Do the people following your influencer engage regularly? Do they have followings themselves? Are they active on social?
Relationships with followers – Does this influencer regularly reach out to their followers? Do they respond to comments and questions?
Brand alignment – Does this person appear to have similar values as your brand? Does their following fall into your target demographic? Does their messaging seem on par with someone you would be comfortable representing your brand?
The best influencers that are often overlooked are the professionals within your industry. Not only do they have the most exposure with both your brand and the customers you want to reach, but they also have followers that trust their opinions. A study from TapInfluence found that a whopping 92% of consumers turn to people they know for referrals above any other source.
Always remember that your influencers are representing your brand, so it's extremely important to choose them wisely.
Create a symbiotic relationship
While a strong relationship between influencers and consumers is crucial, the relationship between your company and the influencers is just as important, if not more.
Building brand loyalty with your influencers makes certain that you're getting positive brand awareness on a continuous basis, which will ultimately lead to sales. A study from SaaS company Tomoson found that businesses make $6.50 for every dollar invested in influencer marketing. Especially when you're reaching out to people with huge followings, all of whom may be your future customers, there is nothing worse than losing all of that potential revenue because you didn't put in the work.
In order to build long-term, one-on-one relationships with your influencers, make sure that you're taking the time to understand their personal brands. Who are they? What are they interested in? What are their goals? By investing energy into getting to know them, you're showing that it's a mutually beneficial relationship, and your goal is to also make sure being a brand ambassador for you is also good for them. Use what you learn to get them access to products that support their goals and initiatives.
Give your influencers what they want
When fostering relationships and building that trust with your influencers, it's incredibly important that you take the information you've learned about them and use it to continue to give them products and branding their interested in. Personalization is a huge component to the success of any marketing program, including influencer campaigns, so bring in personalized messages to all communications. Whether that's email campaigns, social engagement, or event invitations, touching on points that matter to your influencers will yield a much higher success rate.
Also, considering that customers acquired through word-of-mouth have a 37% higher retention rate, according to a recent Deloitte study, your ability to engage these influencers can do wonders to your bottom line.
By adding just a touch of detail that will hit home regarding the individual's interests and behavior, your campaign will have higher engagement, which can translate to greater brand trust, and more valuable, long-lasting relationships.
Show your appreciation
One of the easiest ways to fall off the radar of your influencers is by not acknowledging them or showing your appreciation for their promotion of your products. Saying thank you seems so simple, yet we often forget to do it.
To give back and build yet more loyalty with these valuable marketing assets, try running a program where your pros can get a hold of your products at a severe discount, or do giveaways of your products to your influencers. Maybe even try surprising them with promoting the events they're involved with on your social channels.
If you show that you're invested in their success and are willing to go the extra mile to show that you know what an impact they can have on your brand, you not only continue to strengthen your relationship with these influencers, but also your potential sales down the road.
Influencers are some of your most valuable customers, so make sure you're treating them like it. If you want to run a successful influencer marketing campaign, always remember to find the right influencers, create a mutually-beneficial relationship, personalize the experience, and express your gratitude. Your bottom line will thank you.
Marci Hansen is co-founder and CMO of SheerID.
Related Articles:
Five Game Changing Influencer Marketing Trends 
Special Report: The Power of Influencers