Why Your Email Closing is as Important as Your Open Rate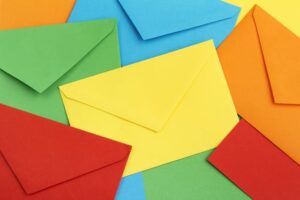 Every marketer who has ever written an email has agonized over ways to improve their open rates. And naturally, once someone opens the email, you want them to take some sort of action.
The way you sign-off in your email signature could be just as important as the rest of your copy, according to a study by Boomerang, an email productivity software provider.
"It's the one or two forgotten words at the bottom of the page that seem to have an impact on whether or not we get a response," Brendan Greenley, a data scientist with Boomerang told Fast Company.
What types of closings generated the most responses? In a study of over 350,000 email threads, emails that included a show of gratitude correlated with a 36% relative increase in average response rate compared to signing off another way. "Thanks in advance," "thanks" and "thank you" were the top three sign-offs, followed by "cheers," "kind regards," "regards," "best regards" and "best."
"Among closings seen at least 1,000 times in our study, "thanks in advance" ended up correlating with the highest response rate, which makes sense, as the email's recipient is being thanked specifically for a response which has yet to be written," Greenley wrote on Boomerang's blog. "There's a bit of posturing involved with this closing, but it turns out it works pretty well. But no matter how you express your thanks, doing so certainly appears to be your best bet in closing an email if you want a response."
Of course, everyone's mileage varies, and it is important to test what will work best for your audience. But that doesn't happen often enough, says Grant Johnson, chief measurable marketing officer of Responsory.
"There's not enough testing happening," Johnson told Chief Marketer. "Many marketers still treat email like a mass distribution outlet and don't do enough segmentation and data analysis. They think they can just do it on the cheap and there isn't enough strategy and tactical thought being put into the process."
Related Articles: 
Marketers Aren't Confident Their Email is Relevant: Report 
The Challenges of B2B Email Engagement