What Brand Marketers Should Teach Influencers About FTC Compliance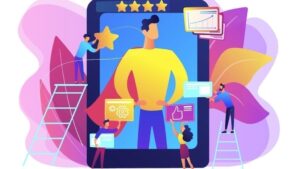 The Federal Trade Commission recently issued a handy set of guidelines for influencers to follow—with cute illustrations to boot—to help them comply with its regulations. It goes as far as to suggest disclosures depending on whether endorsements are pictures, videos or live streams.
The guide is important for influencers to keep in mind, but it's also critical for brand marketers to fully understand the rules as well as be adept at communicating them to the content creators they employ.
The Social Shake Up takes a look at what guidelines are violated most by brands and influencers and how to ensure compliance. The bottom line: Influencer marketing should be truthful rather than misleading, and there are nuanced ways to disclose brand partnerships.
The article also looks at how well the FTC's regulations are understood, how brands can act as leaders in educating influencers on compliance and what aspects of influencer marketing might require further regulation in the future, including whether celebrities should be more highly regulated than micro-influencers and the consideration of where influencers' audiences are based.
---
Other articles you might enjoy:
---