Triggered Email Volume, Opens and Clicks Rise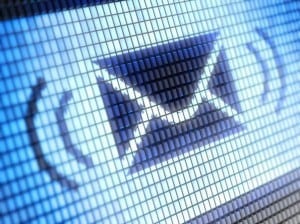 Triggered messages accounted for 3.8% of total email volume in the second quarter of 2014, a 9.2% increase over the same period in 2013, according to the Q2 2014 North America Email Trends and Benchmarks report from Epsilon and Email Institute.
Similarly, triggered open rates increased to 74.9% and triggered click rates to 161.9%, versus 72.6% and 152.3% respectively, compared to the second quarter of last year.
"Brands of all sizes and across all industry categories today are striving to become more customer-centric—and rightly so as customer engagement continues to drive brand awareness, loyalty and revenue," said Judy Loschen, vice president of digital analytics at Epsilon in a statement. "Triggered messages are a great tool for a customer-centric email marketer to have in their arsenal as they acknowledge a customer's specific actions and respond accordingly."
Triggered message benchmarks for the report are compiled from nearly 300 million triggered emails sent between April and June across multiple industries. Results track campaigns deployed as a result of an action or trigger such as Welcome, Thank You, Abandon Shopping Cart or Confirmation.
In a quarterly analysis of email campaigns overall, compiled from 7.8 billion emails sent by Epsilon between April and June across multiple industries and approximately 140 participating clients, open rates declined slightly in the second quarter to 32.9%, but were still up 8% from the same quarter last year.
Click rates declined modestly to 4.% in Q2 from 4.3% in the first quarter, which is attributable to the close of the 2013 holiday season. This is a standard seasonal decline, as by Q2 the holiday season has fully come to a close.
For the complete report, visit www.epsilon.com/pr/Q214emailbenchmarks.