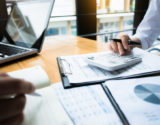 Nielsen looks at the challenges and opportunities of zero-based budgeting.
The best CMOs present marketing budgets that show a clear path to revenue, but many organizations struggle to reach this level of clarity and transparency.
CHIEF MARKETER 200

Click here to sign up for more information on the 2022 CM200 call for entries and to view the CM 200 2021 List.