Top Trends in Audio Branding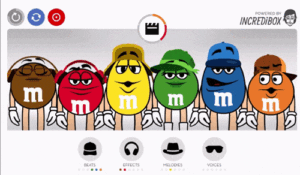 Audio-based user experiences are stepping into the spotlight as a fresh medium for sensory stimuli, and brands are taking notice. Here's a look at 10 audio trends to watch in 2018.
Alexa Skills and the Voice Experience
With over 15 million Amazon Echo devices shipped and 244 million projected by 2022, Alexa is the most disruptive technology since the iPhone. While Google Home with Assistant and Apple Homepod with Siri trail behind, Alexa leads the pack in brand compatibility with Alexa Skills. Brands from the NBA, Capital One, The Tonight Show, and even Morton's Salt have official Alexa Skills.
Right now, most of these skills are audibly unbranded, meaning no unique creative audio outside of Alexa's voice. So while thousands of brands sit silently in this increasingly competitive space, therein lies a deafening opportunity for differentiation. Catalyzed with the latest announcement of audible push notifications, the world is about to hear an explosion of unique branded sounds, such as earcons.
Earcons
An earcon is to the ear, as icon is to the eye. Simply put, earcons are non-verbal audio signals indicating an event or relaying information to the user.
Recently, we've witnessed tremendous earcon sonification of the most popular apps and devices. Google, Amazon, Facebook, Snapchat and others have created intricately branded earcons. While most people think of earcons as silly sound effects, they're becoming an effective branding tool and a replacement for traditional sonic logos.
As the "OK Google" voice search rapidly becomes more utilized over type search, Google is relentlessly pushing this sound into their video marketing, With "search" as the central pillar of Google's identity, leveraging the sound as a marketing tool is a smart move in anticipation of the evolving user landscape. Google isn't the only brand pushing their earcons into the spotlight. This year, Apple released a few new videos showcasing Siri and their earcons with Facebook following suit.
3D Audio
Binaural, ambisonic, spatial, surround, 3D. You've seen these topics in the news this year, and it's important to know what's happening in the world of 3D audio.
The most accessible exhibitions of this technology are in Youtube VR and Facebook 360, where users can interact with 360º videos that contain spatial audio, and brands are getting in on the action.
Vogue, AMC, Fiat and GE are just a handful of brands releasing 360º video content with spatialized audio. Content is increasing so much that this year Google and Facebook both released dedicated spatial audio workstations.
Usually, access to 3D audio would take years of audio production experience and expensive equipment to capture, but this year Sennheiser released one of the first consumer binaural headsets. With access to binaural technology at a lower price point, we'll begin to see an influx of, not just branded, but consumer produced 3D audio.
Interactive Audio
In the past decade, interactive marketing has become the norm and while visual design has dominated, this year we've seen experiments with interactive audio.
Take M&M's Bite-sized Beats. The campaign includes a collaboration with singer Jessie J where users choose musical loops to create their own song, and a combination of loops unlocks a Jessie J music video. Fedex's interactive SoundTrack lets users create a personalized song to 'soundtrack' their package journey. Even the BBC is creating voice-based interactive stories for Alexa and Google Home.
Audio-Based Experential Brand Activations
As brand activation budgets grow, we're seeing a trend toward audio-focused experiences. In collaboration with artist h0nh1m, Nike created an immersive audio installation in the spirit of its Air VaporMax sneaker, which generates unique soundscapes based on bioanalytics of the user's skin temperature and environmental humidity.
Car brands are also getting in on the action. At a Panorama Festival, Toyota's brand activation involved its new C-HR wired to be a musical instrument played by users. Bang on the center console, or slam the dashboard for a live drum kit effect. Jaguar upped the ante with a gigantic installation in Tokyo where SUVs controlled music tracks by driving around a cylindrical structure, like larger-than-life a turntable.
Electric Vehicle Engine Synthesis
In the US, electric vehicle sales grew a whopping 641% from 2013 to 2016. Since electric engines run silently, new audio territory has emerged around how sound affects road safety.
Audi has a head start in engine synthesis. Following are companies like Nissan, which is pushing boundaries with musical sonifications of its concept cars. The National Highway Traffic Safety Administration (NHTSA) has spent several years developing guidelines for hybrid vehicle engines to standardize minimum decibel levels, frequency range and audio cues important to pedestrians.
Audio Renaissance
People listen to four hours of audio content every day (Pandora Definitive Guide To Audio 2018). As streaming platforms like Pandora and Spotify study the behavior of music consumers expect deeper insights into user preferences.
But streaming is not merely synonymous with music. If "Serial" sounds familiar, you may have been among the listeners to push that podcast to #1 on iTunes. Serial, which broke several records in the barely decade-old medium, has helped pave way for the podcast renaissance.
GE Podcast Theater illustrates how a brand can connect aurally by sponsoring story-driven content. And NASA is leveraging podcasting to expand its audience beyond science enthusiasts. With listeners tuning in to podcasts for original stories, spin-offs, and extra content, there has never been a better opportunity for branded audio to shine.
Retail Audio Environments
To compete with e-commerce, retailers expect audio to play a significant role in getting consumers through retailers' doors. Music keeps customers in store longer, leading them to spend more. Directional audio can also be leveraged to create personalized experiences like Build-A-Bear kiosks.
Playlist Marketing
Streaming accounts for 41% of music consumption, 2017's most jaw dropping statistic.. Naturally, brands are navigating streaming services to stay relevant to users.
In the past year brands have utilized playlists in creative ways, mostly manifested on Spotify. Calvin Klein and Reebok put together music collections to showcase new products. And in the "Sound of Rum" campaign, Bacardi collaborated with Major Lazer on a co-branded limited edition rum along with a slew of soundtracks that tell the brand story. Volvo even created a playlist from music used in advertisements.Possibly the most exciting new service from Spotify is the Ad Studio, which enables advertisers to construct smarter ads.
Acoustics-Based NFC
Google's Tez and Microsoft's Dhwani, Hindi for "fast" and "sound/melody," are examples of acoustics-based near-field communication (NFC). While these tech giants are big players, transmitting data via inaudible audio frequencies is only beginning.
Acoustics-based NFC requires only a microphone and speaker, eliminating tags and chips. This advance allows devices to communicate with one another, while making functions like payment via sound simple and secure.
Chirp and LISNR are two emerging companies facilitating soundwave communication. Frictionless peer-to-peer content sharing possibilities are dwarfed only by opportunities for brands to transmit content over audio messaging.
The future is starting to sound pretty good, and if we explore the true potential of audio, the future of marketing will sound great.
Dexter Garcia is co-founder and creative director at Audio UX.
Related Articles:
28 Ways Artificial Intelligence Will Affect You 
AI Helps JP Morgan Boost Customer Engagement