Three Easy Ways For SMBs to Improve Mobile Strategy in 2015
With the widespread adoption of smartphones, tablets, phablets and more, and global mobile commerce spending projected to grow 32% annually through 2019,a mobile strategy is quickly becoming a necessity for all businesses. The big enterprises are already on there way there, with many of them offering clients and consumers the ability to interact, engage, and perform business transactions via mobile. But, what about small businesses? While 60% of SMBs consider mobile solutions essential, 93% of small business websites lack mobile compatibility.
That disconnect could prove fatal as consumer habits continue to shift, and the preference for interacting with businesses via the mobile channel becomes more prevalent. Beyond that, mobile technology can also be a driver of innovation for small businesses and revolutionize how they are managing and conducting day-to-day client facing and back end office activities. It also provides today's active SMB community with the ability to manage their business while on the go, or after business hours, as many small business owners and their staff work outside conventional corporate office hours.
While there are many within the SMB community that will say they do not have the time or resources to invest into mobile, there are some simple, yet effective actions that they can take to utilize the channel.
Look Toward Proven Tools and Methodologies
There are plenty of solutions available today that can get a small business' website optimized for mobile – from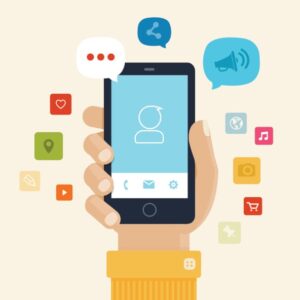 using do-it-yourself tools like DudaMobile and GoMobi, to completely redoing the website based on a newer, mobile-optimized template. But mobile-ready is not only about the look & design, it's also about making the site usable for consumers on a mobile device. Even if every part of the site is not perfectly aligned for mobile, by making the key information of the business readily available, and the main actions easy to complete – you can expect a great increase in client engagement on your mobile site. Your main page should display your phone, address and other key facts of the business. It should also provide a quick way to interact with your business, and have clear, bold calls-to-action (CTA) that are easy to complete from a mobile device.
Online scheduling or appointment booking capabilities are examples of great features for a small business' mobile site. With a short form or a live calendar where clients or prospects can select times that fit them best to talk to the business or even complete the service, SMBs can give clients a convenient way to reach out on their mobile device, day or night.
Embrace Mobile In Your Internal Day-to-Day Activities
If leveraged correctly, mobile can be used to respond to client requests and manage the related back end office tasks like sharing documents with clients or coordinating appointments or collecting payments. For instance, web engagement tools can send mobile notifications on new client requests, upcoming appointments and other events that require attention, and allow the small business owner or employee to follow up and confirm related details around these requests from anywhere they are.
Don't Forget the Traditional, Proven Mobile Marketing Method
Sending text messages to clients can be extremely effective, as mobile users read 95% to 98% of all text messages within minutes of receipt and mobile coupons are ten times more likely to be redeemed. However, text marketing requires more caution than email on both relevance of the message and frequency. Also, the immediate nature of text messages requires a simple call-to-action right from the text message. Don't have the customer take extra steps like having to visit the company website or call the business over the phone. Give them the ability to purchase a product, reserve a service, or book an appointment in quick and easy way.
A mobile strategy is pivotal to accelerating the long-term growth of a small business. Studies continue to demonstrate that mobile makes it easier to conduct business, improves customer service and increases productivity. As the digital landscape continues to mature, small businesses—traditionally slow to adopting technology—will need to aggressively use technologies and strategies to give themselves an advantage. Those that are reluctant to embrace this channel will be under increasing pressure from more technologically savvy competition.
Ran Oelgiesser is Chief Marketing Officer of vCita. With nearly two decades of experience, he has a versatile expertise in technology, product management and marketing in start-ups and large organizations. Prior to vCita, Ran was a co-founder and VP Product Marketing at Kidaro (acquired by Microsoft in 2008).