The Road to the C-Suite: Top Marketers Dish on What Makes a Modern CMO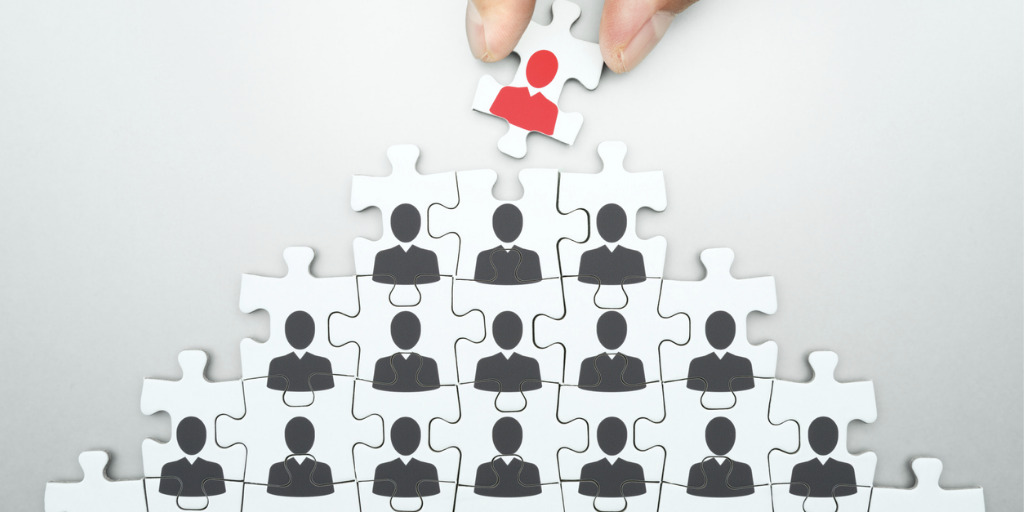 What makes a modern CMO successful in today's business climate? Chief Marketer asked several high-level marketers at some of the world's biggest brands—from PepsiCo to Verizon to Qualcomm—to define the essential qualities and skills that aspiring CMOs should master along the road to the C-suite.
Chandar Pattabhiram, CMO, Coupa:
It's all about the C, M and O in CMO. C is about being a skilled communicator and harnessing the art of contextual storytelling. For example, knowing how to tailor and communicate the story to different audiences—whether it's your team, the board, customers, the community, your peers, CEO or others. The M is be a motivator. It's important to develop novel and authentic approaches to motivate employees and keep them inspired and engaged in the hybrid workplace. And finally, O is for orchestrator. CMOs must master the skill of orchestrating strategy, tactics and KPIs across all layers of marketing. This includes brand and corporate marketing, growth marketing, product and segment marketing and customer marketing. Orchestration is essential to building a cohesive revenue marketing engine.
Frank Boulben, Consumer Group's Chief Revenue Officer, Verizon:
Ability to listen. These past two years have demonstrated the critical need for connectivity through broadband and mobile as people looked for ways to remain connected. These tools served as a lifeline for sharing business critical information and also for fostering relationships, from long video calls to online virtual celebrations. As we keep embracing "new normals," the ability to keep your finger on the pulse and truly hear what both customers and colleagues are saying is imperative.
An innovative mindset. What worked in the past to grow the customer base might not work now; companies must be able to adapt their strategies for today's marketplace and meet their customers' needs by leaning into new sectors, new partnerships and identifying continuous ways for market growth. Innovation is an investment in the future and a way to continue building and delivering newer and better customer experiences.
Tech savvy. From diverse entertainment offerings to new home office solutions to advanced cybersecurity for an increasingly digitized world, marketers need to quickly embrace emerging platforms and technologies to effectively meet the ever-changing consumer needs. As you may be aware, we're expanding our 5G network capabilities—in fact, Verizon's 5G service now covers two out of every three Americans, and our network is consistently rated on top for overall performance and reliability, according to RootMetrics. We're future proofing; ensuring our network will be transformative for our customers and partners to take full advantage of both now, and in the future.
Ryan Pitylak, Co-Founder and CMO, ZenBusiness:
In today's climate, modern CMOs must have a strong analytical mindset and understanding of marketing data. This will enable them to understand how each marketing channel and campaign attributes to sales and revenue.
Second, CMOs need to have a strong understanding of what drives marketing effectiveness so they're investing in channels that drive an appropriate balance of both short-term customer acquisition and long-term brand building benefits.
Lastly is revenue accountability. It's the CMO's role to be responsible for the drivers of revenue, which includes new customer acquisition, average order value and customer retention.
Susan Somersille Johnson, CMO, Prudential Financial:
The first is easy: a relentless focus on the customer. Curiosity is so important, because you have to really want to know about the customer and understand them deeply. I learned this traveling and leading marketing around the world. As I would go to different countries, I had to develop a curiosity for the culture and how people think and what their behaviors are. The second one for me is technology, data and analytics. And then the third is creativity. It's still key; creativity will always be important in marketing.
Scott Finlow, Global CMO, PepsiCo Foodservice:
Empathy. If COVID taught us anything, it's that we needed to understand and help people—our employees, our customers and consumers, too. The degree of change and ongoing dynamism of the world we work and live in is creating unprecedented stresses on our businesses, customers and teams. A CMO has to be the leading voice of the consumer and culture in an organization and guide the changes required to address them, both externally and internally.
Agility. The pandemic also taught us that our insights, plans and forecasts are less certain. Agility and the ability to keep teams focused on a strategic vision during times of turmoil are critical skills for a modern CMO. For example, as online ordering and delivery exploded, we built new partnerships in the Ghost Kitchen space to launch Pep's Place, the world's first fast-beverage restaurant to create a timely touchpoint with consumers.
Purpose. Consumers are also looking for brands and businesses that take a stand—and current and potential employees are, too. It's important for CMOs to define a clear purpose for their brands that authentically reflects their brand's positioning and strategy. One example is our commitment to racial equality and our team's commitment to act in support of Black-owned restaurants with our Pepsi Dig In Platform and programming which will invest $50 million over five years and has already helped more than 8,300 Black-owned restaurants.
Don McGuire, SVP and CMO, Qualcomm:

Marketing objectives have to be in service of business objectives. I view myself as not only the head marketing person for the company, but a critical business partner to the CEO, to the C-suite as well as to the business, and [committed to] showcasing that marketing can be a business driver and not just a shiny object. It's something for CMOs to think about going forward. It's not sexy, but I think there is still far too much marketing for marketing's sake.
And then I'd love to engage in a conversation with other CMOs about what true leadership looks like. It goes back to marketing with empathy and positivity. What does true marketing leadership look like over the next five to 10 years? Is it shock and awe? Is it driving controversy or is it driving collaboration? That's a conversation I'd like to engage in.
Bruno Cardinali, CMO, Popeyes:
Digital is an important skillset to have. And everything to do with ecommerce, social media and performance media. The landscape is growing a lot and evolving almost constantly. There are a lot of changes, especially in the media landscape. The other thing is building teams. The more you go up the ladder, the more you have to have good people, being able to search and hire them as well as nurturing and developing the people that you have on the team. The last one is more of a soft skill, but it's the ability to create a vision and agenda and bring everyone along. The best marketers that I've seen are the ones that were able to join the brand, join the team, immerse themselves in what the brand stands for, create a dream for the brand and bring everyone along for the journey.