The Art of Authenticity in Branding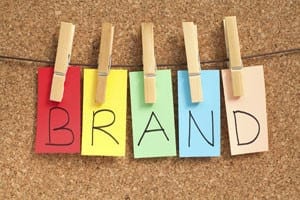 Authenticity is now the business of marketers and CMO's. It's an art form, not a tactic. And when it comes to rebranding, it must be considered as a key factor in how you develop and deliver your brand.
For marketers, being authentic means demonstrating a brand's values, credibility and ethics. This is critical to gaining consumer confidence—and loyalty. But the idea of thinking about how your brand will be authentic seems counter to the point, right? Being genuine doesn't happen by accident. It's not forced, but rather cultivated. It should be natural, but operationalized across the brand.
There is no set criteria for how a brand's authenticity is judged – at least, not until there is a reason to question it. Ultimately, authenticity is like the negative space around inauthenticity. It's more about balancing external expectations while still being faithful to internal ideals.
How do you develop and deliver a truly authentic brand?
Be honest. But more importantly, be self-aware.
Understanding your organization from the inside out is one of the most important aspects of developing an authentic brand. Your internal stakeholders are one of your most important audiences, because they are the people who deliver your brand every day. Their perceptions of the brand are an important component that shouldn't be ignored, and it's important to give them a voice at the table. As you begin to lay the groundwork for brand development, focus your initial discovery efforts internally. Make it a collaborative process, and be sure to include the right people. It's just as important to hear from customer-facing staff as it is the C-suite. Involve your internal stakeholders early in the process, and empower them to "be your brand."
Go beyond demographics.
Don't assume you understand your audience just because you know their demographic profile. Uncovering deeper audience insights is critical to developing a brand strategy that has the power to truly connect. Focus group testing, individual interviews and surveys are no longer the only research methodologies we have in our tool belts. Leverage digital to better understand your external audience and how they perceive your brand. Social listening, online user testing, search research, and analyzing user generated content are great tools for uncovering valuable audience insights. Ultimately, these insights will shine a light on whether your company's internal beliefs match the perceptions of your external audience. If you realize there are gaps, consider it as an opportunity to enhance the products, services and experience for your customers.
Don't shy away from flaws.
There are always opportunities for improvement, innovation and growth. When you tell your brand story, don't pretend you have it all figured out – especially if you don't. Speak to the core strengths of your brand and how it stands out from the competition. Be clear about what you can promise to your customers today, but own up to the parts of your brand that are a work in progress. An authentic brand should be equal parts realistic and aspirational. Acknowledging that you are committed to improvement demonstrates that your brand is moving forward, and not staying stagnant.
Revisit, refine, evolve.
We live in a world that is rapidly changing. New technologies are constantly emerging, and consumers have information at their fingertips. Literally. The way your customers interact with your brand will continue to shift and change. And staying relevant will require your brand to keep up with the changes. It's important to continually revisit your company's internal beliefs, value proposition and differentiators so you can match the needs and perceptions of your audience, and changes in the marketplace. Don't be afraid of change – particularly when there is a clear business case for it. And above all, remain open to new ways of thinking about your brand so it remains relevant.
Authenticity is a not an event to be conquered, but a continuous process – and rebranding isn't a means to an end. Examine what works—and what doesn't work. There is a mutual influence between your brand and how it intersects with the lives of your audiences. Being honest, insightful, realistic, and open to change will enable you to develop and deliver an authentic brand that truly connects with internal and external audiences. Consider your brand a work in progress, even if you think you've got it figured out.
Lara Colestock is a senior account strategist at JPL.
Related Articles:
Choosing the Right Agency to Tell Your Brand Story—7 Questions to Ask
Messaging Vs. Storytelling: The Evolution of Brand Communication
7 Reasons Brands Fall Short in Fulfilling Promises