Real People, Real Results: How Marketers Avoid Fake Traffic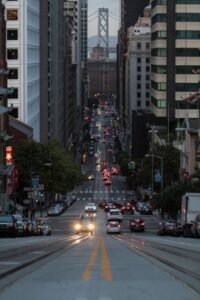 For marketers there are few things more frustrating than paying for advertising that no one is seeing—and with the prevalence of fake traffic, this is a legitimate concern.
The latest example is Newsweek Media Group, which is alleged to have bought fake traffic to boost results. This underscores a legitimate fear for advertisers: That the stats they're seeing for audiences and engagement are heavily padded by bots. Some 52 percent of web traffic—the majority_is bots, according to a report by data and application security firm Imperva.
Some of the biggest players are guilty of using bots to pad their metrics. Google has admitted to profiting from fake traffic and Facebook has been caught promising advertisers access to more than 100 million Americans, aged 18-34, which is a third more than actually exist in the U.S. population, according to the US Census Bureau.
How can marketers ensure spending on advertising is reaching actual people? Here are five ways:
1- Work with trusted publishers with sales departments staffed with real salespeople. As recent events demonstrate, this method isn't foolproof. However, a trusted relationship with a salesperson ensures that if there is fraud, there's a mechanism for the issue to be addressed. Known publishers also can police their content — something that is impossible for, say, YouTube, which has to analyze some 400 hours of new content every minute. Some major marketers agree that using top-tier publishers is the smartest approach. Unilever CMO Keith Weed said his company found that its ads are more effective when they run alongside premium content. MasterCard CMO Raja Rajamannar said, "I would much rather pay a little premium as a brand and go for verified sites."
---
More on Digital Advertising:
---
2- Quiz your verification service on how they get their numbers. Several firms claim to perform traffic verification, including DoubleVerify and Moat. No matter how stellar the firm or its reputation, however, no service is foolproof. Fraudsters spend a lot of time and energy trying to reverse-engineer those firms' filters. Advertisers should ask a lot of questions about the methodologies these traffic verification companies use and what portion of fake traffic remains undetected. Such questions include: "What is your method for verifying traffic?" "Do you detect all the fake traffic or just some?" "How are you keeping pace with fraudsters who are trying to trick your system?"
3- Target ads to "known" consumers. In digital marketing, the focus on impressions often overshadows the fact that the object is to reach actual consumers. A smart approach is to target consumers whom you already know. If you have 100,000 people on your email list, you can find those users online (albeit in an anonymized fashion) and serve them ads when they check in to a publisher's site.
4- Give your spending a reality check.  Everyone likes low CPMs, but paying 50 cents for 1,000 views doesn't make sense if many of those views are fraudulent or ill-targeted.  By contrast, paying higher CPMs for known users that can be verified gives you a more accurate view of your ROI.
5- Learn about the Trustworthy Accountability Group (TAG). This cross-industry accountability program supported by the IAB and the ANA aims to bring more transparency into the digital ad industry. Sites that are TAG certified offer a safer environment for brands. With a board of directors including top media executives, TAG aims to fight malware, eliminate fraudulent digital ad traffic, fight ad-supported Internet piracy and promote brand safety through greater transparency.
Fake traffic is a serious problem in digital media, but a large part of the risk can be removed if you consider these five precautions. The extra effort is worth it and will ultimately ensure you reach many more real people with your marketing efforts.
Peter Zeuschner is director of digital sales for AARP Media Sales.