Q&A: How "Humankindness" Helps Dignity Health Engage Employees and Patients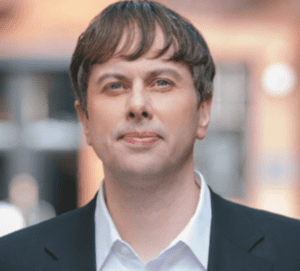 Chief Marketer recently chatted with Mark Viden, vice president of brand marketing at Dignity Health, about the health system's "Hello Humankindness" marketing strategy targeting both internal and external audiences.
San Francisco-based Dignity Health has over 60,000 caregivers and staff in over 21 states, with over 40 hospitals and over 300 offsite facilities with services such as urgent care and imaging, serving 10 to 12 million people. Previously known as Catholic Healthcare West (CHW), it rebranded to Dignity in 2012.
A rebranding effort centered around making human connections started to rollout the following year, highlighting caregivers' compassion. Viral videos in the campaign—such as one where a man saves baby ducks leaping off a roof—highlight the ability of everyone to be a caregiver, or an "everyday hero."
CHIEF MARKETER: Why did you take this approach for your campaign?
MARK VIDEN: We wanted to be true to who we are. In this day and age, we have less and less human connections. We wanted to celebrate the personal connection that is at the heart of healthcare, and honor caregivers. A sense of kindness and community was about what it is all about. As for "humankindness," we needed a new word— there wasn't one that conveyed the depth of care. There's a lot of noise in healthcare. We wanted to veer away from traditional advertising and get to the heart of emotion.
CM: Who were the target audiences you wanted to reach?
VIDEN: Both caregivers and consumers. In terms of internal caregivers, the campaign grew organically from the care they gave. We wanted to [build on] our internal truth, which is compassion and quality care. Externally, we wanted to give consumers and patients an easy way in [to the brand]. Healthcare is complex and confusing, and we wanted to share a simple phrase.
CM: What have been the main components of the "Humankindness" initiative?
VIDEN: We launched with a full suite of media placements, both traditional ones like out of home advertising, print ,TV and radio, and compelling digital elements. We have tremendous engagement with our social media campaign.
CM: How are you gauging the success of the overall initiative? What are the calls to action?
VIDEN: Our metrics are higher than industry average. Healthcare is historically not something that people want to engage with when they don't need it. Part of being a compelling brand is being top of mind when they don't need us. In our creative, we communicate an integrated marketing message to the public and our internal audiences. Different elements have different directives. For example, if I see orthopedic messaging in Phoenix, the call to action might direct me to a targeted page on our digital platform on orthopedics. We're serving up relevant content at the right moment. We measure employee engagement a number of ways. One is satisfaction, one is retention and one is recruitment. Awareness of Dignity Health went up dramatically and more people wanted to align with us.
Related Articles:
Q&A: Ben Wang on Arizona Coyotes' Goal With Email
Q&A: Steve Kozek on GE Capital's Financial Marketing Challenges