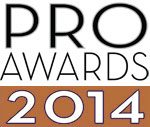 Campaign: The IT Trick
Brand: VMWare
Agency: PHD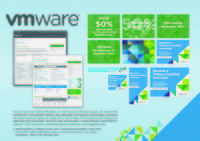 IT professionals tend to be many things: intelligent, inquisitive, independent-minded. VMWare, a provider of IT software, found they also tend to be procrastinators—a trait it used to its advantage when persuading them to obtain professional certification for its software.
VMWare hoped to sell at least 12,000 of its entry-level suite of exams, VMWare Certified Associates, worldwide. When launching the product in 2013, it planned to offer a discount on the exams for the first four months. The discount alone, however, didn't appear to be strong enough to enable the company to reach its goal. To goose potential customers who were putting off certification, VMWare and agency PHD opted for a "crying wolf" strategy and pushed up the discount deadline. Instead of promoting the discount for 18 weeks, VMWare compacted the campaign into 10 weeks.
Contextually driven keyword placements on ad networks in all the countries where VMWare had a major presence were ramped up, and the marketing teams added a layer of retargeting media to increase the sense of urgency. At the same time, VMWare worked with its IT partners as well as career websites and job message boards globally to effectively reach its niche target audience.
The campaign launched in autumn 2013; by early November VMWare had exceeded its goal of 12,000 certifications by 37%. And proving that IT professionals (like so many others of us) really do wait till the last minute, sales surged throughout November, so that as of December 5, it reported more than 29,000 certifications worldwide, more than double its goal. This was one instance where crying wolf paid off.