Pepsi CMO Todd Kaplan: 'We don't chase trends. We chase consumers.'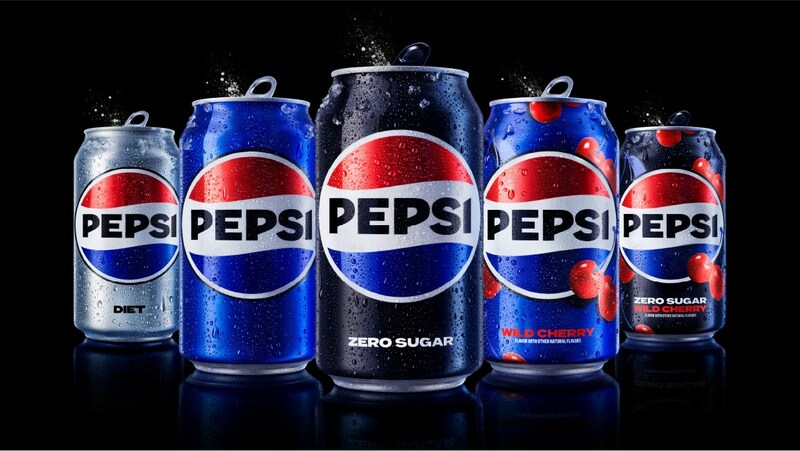 Speaking to an audience of digital out-of-home executives at the DPAA Summit this week, Pepsi CMO Todd Kaplan revealed the 125-year-old brand's secret to remaining fresh, relevant and connected to younger audiences: a culture-first style of brand building.
"We don't chase trends. We chase consumers," he told the crowd. But that also entails understanding why people are gravitating toward a particular platform, area or space. "At the end of the day, if that's where consumers are spending their time, let's try to understand it. It's not a matter of just being there and throwing an ad in their face when they're doing the trend. It's about endemically understanding what that is about, and why consumers are spending so much time [there]."
Pepsi has begun to embrace two fundamental things to support its culture-first approach, Kaplan said. The first is moving beyond the world of paid media and leaning into earned and organic social. The second: "a creative idea doesn't always have to be an ad." And the manifestation of the two he calls a "culture bomb."
"We build a creative idea that's specifically designed to create a ripple of earned media and digital organic discussion. And then we drop it like a bomb, and see it ripple through culture," Kaplan said. "That's something that we don't put a lot of paid media behind. It doesn't cost a lot of money, but it's something that we've really started to craft over the years and generate a lot of talk and value for our category, for our brand."
Think Beyond Paid Media. Though it's harder to come by and measure, and may require more thoughtfulness and creativity, don't discount the role earned media can play in building your brand, Kaplan said. "I'm not saying that there's no benefit to paid media… You can dissect, you can reach, you can target—you can do all these things," he said. "But I think a lot of brands need to look beyond it… It actually can hit quite further." It's important to track—and, if possible, influence—how people organically talk about your brand and how it intersects with the cultural conversation.
It Doesn't Have to Be an Ad. Brands no longer need to approach marketing as advertising. "If you think of the amount of brand messages a consumer digests on a daily basis and the amount of choice that they have at their fingertips, it is completely overwhelming," he said. Ads can be skipped; emails can be deleted. To cut through the clutter, think beyond traditional ad formats. For instance, to honor its 125th birthday, the brand is building a Pepsi 125 diner celebrating its history and intersection with music, sports and entertainment. And it's already a massive success: prior to the restaurant opening, the wait list boasts a whopping 17,000 people.
Create an Opt-in Experience. Typically, brands think broadly and focus on reach. Kaplan recommended going beyond that framework by creating something distinctive and memorable for your brand. "You can create something that goes really deep on your brand—and it's not for everyone," he said. "People can pay to participate or they can go spend an hour of time with your brand, and do something really interesting. You'll find the people who are genuinely interested in that if the content warrants that amount of time from a consumer."
Build Tangential Experiences. He also recommended embracing new environments and categories, and "finding new tangential ways to bring your brand into new spaces… Reimagine your brand in new ways and different use cases," he said. For instance, Pepsi created a marshmallow-flavored "Peeps" Pepsi around Easter time, launched a syrup collab with IHOP and created a limited-edition Pepsi-infused ketchup in ballparks across the country.
"Of course, we do all our big media buys," Kaplan admitted. "We do a lot of stuff through our partners that we clearly get a lot of reach with." But marketers should be approaching their work with a culture-first mindset. "It needs to be complimented by this idea of listening to culture and connecting with consumers on their terms."