Peer Productivity Hacks to Take You Away!
Marketing is a demanding job to say the least. And at this time of year when planning is underway for 2017 and Christmas is upon us, it can be especially arduous.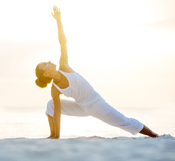 The good news here is that DigiDay, at its recent Brand Summit, asked five marketers what they do to manage, not only their stress, but the pressure their employees are under as well.
It's an interesting peek into worlds that we wouldn't normally see into, like how John Dillon, the CMO at Denny's, figured out a way for he and his team to not take everything so seriously. You'll also get productivity hacks from marketers at Morgan Stanley, Bank of America, InstaNatural and Slack. Read the article…
Related articles:
50 Tips to Jump Start Your Productivity: Infographic
5 Steps for CMOs to Juggle the Evolving Landscape