Meiomi Wines Readies First Sports Deal with The PGA Tour
When Meiomi Coastal California Wines launched in 2006, the family owned Pinot drew a loyal following growing quickly. Less than 10 years later the brand's distribution soared to new heights after being purchased in 2015 by Constellation Brands for $315 million.
Now with a Rose and a Chardonnay in its portfolio, Meiomi is turning to the world of sports as a new marketing opportunity through a multiyear partnership with The PGA Tour. Sports marketing consultant Evan Vladem recently chatted with Meiomi's VP of Brand Marketing, Jaymie Schoenberg about the deal.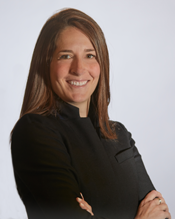 EVAN VLADEM: Constellation Brands is certainly not a newbie to the sports sponsorship arena. In 2018, Constellation was named Sports Business Journal's Sports Sponsor of the Year. Why was it time to jump into sports with Meiomi?
JAYMIE SCHOENBERG: When Meiomi started, the brand really grew by word of mouth. It had a really loyal following and people loved to share it with others. That still continues today, but what we really wanted to do was broaden our awareness and amplify our story. We took a deep dive, looking at our consumers and their affinities and one of the things that popped was golf. The PGA Tour was a really great vehicle to not only further engage those people who have been our loyalist from the beginning, but to introduce the brand to new consumers.
EV: Meiomi launched the Meiomi Home pop-up experience in 2016 at a Food & Wine festival. The 20-foot by 20-foot structure resembles a cozy California bungalow. Will you take this to the PGA?
JS: We found our consumers were entertaining inside their homes. We saw a synergy and an opportunity there to take the home aspect on the road and create an entertaining space that could travel to these community events where our consumers were. At the PGA Tour events, there will be an evolution of that home/bungalow. We will continue to bring our consumers immersive experiences. There will be a live TV feed of the PGA Tour activities and a station for custom gifts. But really what we are looking to do is provide an entertaining experience.
EV: How has the marketing strategy changed for Meiomi since Constellation purchased the brand in 2015?
JS: We really have expanded distribution, introduced new items and increased our marketing investment and the number of places in which we are investing. We have been able to take Meiomi to what is now the number one premium priced wine, $15 and above.
At the heart of everything we are doing, we're asking "how we can make it bigger? How can we introduce Meiomi to more people?" We want to introduce people to the story of what makes us unique. We source from Sonoma, Santa Barbara and Monterey and that really allows us to bring the sort of style that is unique and bold that consumers really have a high affinity for and then share it with their friends. Everything that we are doing is trying to tell that story, introduce that unique selling proposition and increase the footprint where the brand can be found.
EV: How much of the full sponsorship strategy—and marketing footprint—do you take from Constellation's sports portfolio and bring to Meiomi's strategy?
JS: We are definitely leveraging learnings from those that came before us. And as you said, this is our first foray into sports. One of the things we found is that in order to be truly successful in this space, you really want to leverage the partnership 360 degrees. In year in one, our activation will include things like the onsite event experiences, national advertising and retail and on-premise activations.
What we've seen has really moved the needle is creating a really unique and compelling experience for the consumer. I'll give you an example: we had not taken the platform in store before and we have not run a sweepstakes for the brand before. We decided to offer a chance for our consumers to win a trip to TPC Sawgrass, which is the one of the most exclusive courses in the world.  We're running that sweepstakes at retail. We are also going to be promoting it on social media. That's an example of leveraging all the assets in the 360 nature that really maximizes the exposure for our consumers to get involved.
---
Other articles you might enjoy:
---
EV: What do you see as the most valuable marketing assets around this PGA deal? It seems like there is a lot of buzz that's going to be about this TPC Sawgrass experience. Is your biggest driver in this sponsorship?
JS: I think that there are two components each intended to accomplish something different. The sweepstakes allows us to surprise and delight our consumers in store in a way that we haven't before. We are expecting to see a pretty big footprint in retail with the sweepstakes because its not often that you see that sort of compelling, surprise and delight in the context of sports with such a reputable partner like the PGA tour. So I definitely think that we will get a lot of coverage out of that.
The onsite activation we see as a very critical component to our marketing mix. We know that consumers, once they taste the product, love the product. And this activation not only allows us to bring consumers into the world of Meiomi, but it gives us a vehicle for them to try our product. We see a very high conversion from awareness to purchase, and then also commitment.
EV: How do you coordinate that with outside agencies and partners?
JS: We have six agencies working with the PGA Tour partnerships specifically. At the beginning of each year, we as a brand team lay out our goals and objectives for the year and then lay out preliminary strategies. We work with our agencies to collaborate the tactics that are going to bring those strategies to life. I think the annual kickoff, getting together, sharing their respective area of expertise and collaborating has been really important.
EV: How many PGA events will you activate at in year one?
JS: We are selecting a few. We are looking at six this year. We have two national tournaments and then we have four local tournaments.
EV: Are there any plans to start incorporating more brand ambassadors or celebrities?
JS: It's not something we will have year one. I think we see a tremendous amount of value in working with partners that embody the philosophy and sort of represent and speak to our brand, so it's something we are thinking about. We will look to consider in the coming years. I think in the context of the PGA tour partnership, we definitely see value in working with spokespeople and we are sorting through who that will be right now.
EV: Where do you see the future taking Meiomi is sports?
JS: We definitely see sports, in particular the PGA Tour, as a great sponsorship to introduce the brand to consumers of sports and we are going to look to build upon that. I see us building on our onsite activation and what that experience is and taking that buildout to additional tournaments.
Evan Vladem is a financial advisor and sports marketing consultant.