Marketing Needs to Restructure to Meet Tech Demands: Survey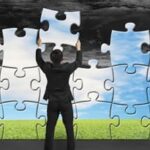 More than 80% of marketers feel they need to restructure their organization to keep up with increased technical and consumer demands, according to new research from The Economist Intelligence Unit.
There are six key areas where marketers feel change is necessary:
Marketing will be seen less as a cost and more as a source of revenue: In three to five years, company will come to view marketing as a revenue driver, say respondents.
Marketing will take the lead in the customer experience: Just over a third of the marketers polled said they were currently responsible for managing the customer experience. In the next three to five years, 75% expect to add that to their plate.
Engagement is becoming paramount: Engagement is defined most often in terms of sales and repeat sales. Six out of 10 marketers polled said they viewed engagement in terms of renewals, retention and repeat purchases. Only a minority (22%) viewed engagement in terms of love for a brand.
Marketers now combine operational and data skills with a grasp of the big picture: Thirty-nine percent of respondents want new blood in the organization when it comes to digital engagement and marketing operations. Skills in strategy and planning are also needed.
Digital and data dominate investment: Marketers are looking to invest in reaching customers via social media, mobile devices and via email. Analytics tech is need to knit together data from all these various channels.
Real-time personalized mobile marketing and the Internet of Things are trends to watch: Just over half of respondents expect the Internet of Things—where ubiquitous, embedded devices with unique IP addresses constantly convey real-time data—to revolutionize marketing by 2020.
Join Jeff Pundyk, GVP at The Economist, and Sanjay Dholakia, CMO at Marketo, on Wednesday, March 18th at 2 pm ET for a free webinar to learn more about the survey of nearly 500 CMOs and senior marketing executives at blue chip companies including MasterCard, Virgin America, Wells Fargo and Zipcar.