Marketers Take On Growth in Club-Store Sales: Q&A
Americans have worked pretty darn hard since the economic collapse of 2008 to fine tune their shopping lists, buying only what they need, ditching national name brands for the less expensive store brands and moving from channel to channel to see who has the best deals. One of the shakeouts from all this careful shopping and analysis is that consumers are spending more at warehouse club stores and increasing trips to those stores.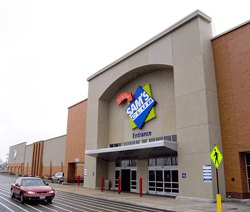 In a new research report from Deloitte, consumer products executives expect their highest growth to come from the warehouse club channel compared with any other retail sales channel over the next three years, including mass merchandise, grocery, and e-commerce. Some 49% of those surveyed expect grocery sales to increase during that three-year period, while 18% expect sales in the grocery channel to decline.
How is all this affecting CPG marketing strategies at these massive stores? Pat Conroy, vice chairman and consumer products leader, Deloitte LLP, fills us in.
CHIEF MARKETER: Are marketers shifting budget dollars to club stores? If so, is it new dollars or are dollars being diverted from another channel?
CONROY: As we see the club channel grow we're likely to see investment follow. Most investments in merchandising, packaging, innovation, pricing and trade promotion have risen, but part of that investment is being diverted to club stores.
CM: What types of in-club and out-of-club marketing are brands doing?
CONROY: Out-of-club continues to rely on member circulars, magazines, promotions on the website and mobile. In club there is more sampling for members and CPGs are using unique packaging or package sizes to drive sales.
CM: How are trade dollars used in club stores?
CONROY: Trade dollars are used to reduce the everyday price, to fund temporary price reductions through coupons in magazines or some limited merchandising like pods or demos. There is limited slotting, and promotions in general are sold as part of the annual planning process. Most of it is about subsidizing the price as opposed to what you'd see elsewhere.
CM: How will this growth at club stores affect marketing at traditional retail stores?
CONROY: The big elephant in room that CPGs need to manage is channel conflict. When we did the research we asked execs about this in particular and divided it up into two segments: pricing difference as opposed to product offering. The majority did not see product offering as conflict where they did see a potential issue around pricing. This is a story that is still being written. The issue will be how you tailor your offering or work with your partner to develop a level of uniqueness that is sensitive to the conflict issue.
CM: How is the consumer driving this change?
CONROY: As a result of the recession, consumers have clearly said that they are being much more diligent around what they buy, how much they buy and what they pay for. Consumers figured out over the last few years which brands work and which don't. They've gone through the cycle of experimentation with store brands and gone from writing their shopping lists in ink instead of pencil. When you couple that with the investments channels have made—upgrading stores, less skus, but popular choices—this has all led to this huge opportunity that is resonating with consumers, the club channel.
CM: Club stores carry far less SKUs than traditional grocery stores. Will this change?
CONROY: Consumers have told us that they are pleasantly surprised by some of the items they find in club stores, like frozen food and personal care items. CPGs will not try to replicate the retail environment even though they are competing against. It will be No. 1 or No. 2 market-share brand with high appeal and then they'll stop there. It will be a very selective assortment that will drive traffic, but will be a fraction of what currently exists in the traditional retail environment.
CM: How fast is this happening?
CONROY: It's in its infancy. This is still a blip on the radar screen compared to retail. But club-store execs said they have tremendous opportunities geographically to expand. Club stores are very profitable channels and consumers like what these stores are doing. Consumers are making more trips, spending more dollars per trip and execs have the wherewithal and resources to invest and expand making this something to watch—and everyone is watching. We believe that it's not a flash in the pan, that it's here to stay.