Kroger OptUP App Scores Products for a Healthier Diet
Grocers have been debuting mobile apps as a way to earn loyalty, while at the same time, providing shoppers with myriad ways to streamline the shopping experience. There are apps for price comparisons, coupons, home and curb delivery, recipes, grocery list management and other services.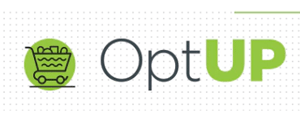 Mega brands like Whole Foods have an app, as do local grocers like Woodman's Food Markets which recently debuted MyUpside. Now Kroger has launched an app that helps customers make healthier, informed food choices for themselves and their families.
The data-driven OptUP app provides users a number of features including scoring groceries based on nationally recognized dietary guidelines, as well as Kroger registered dietitians. Featured include personalized product recommendations and household OptUpscores. The app can also scan and search items to find nutrition facts and product alternatives and add better-for-you options to the customers' digital cart for curbside pickup or delivery.
Each product score ranges between 1-100. Products in the green category score 71 or better are the healthiest. The yellow category range is 36- 70 while the red category ranges from 1-35.
---
More on Mobile Apps:
---
Kroger plans to add more functions to the app such as greater personalization for specific health needs and preferences. OptUP is part of Kroger's recently launched Wellness Your Way platform in support of Restock Kroger.
With 2.2 million apps in the Apple App Store and 2.4 million in Google Play, retailers face tremendous competition in getting consumers to download their apps.
Steel Kiwi offers eight reasons—with detailed explanations—why grocers need to offer apps to customers.
1. To keep up with competition
2. To enhance the brand
3. Data-driven marketing
4. Personalization
5. Build well-crafted loyalty programs
6. Integrating the in-store experience
7. Mobile payments
8. Get feedback from buyers