Keys to Predictive Scoring Success
The marketing team at b2b cyber security firm FireEye recently rolled out a program leveraging predictive lead scoring technology and has been generating better marketing qualified leads for its sales team as a result.
The FireEye team needed to prioritize and rank the leads it already had in its system based on sales-readiness, and decided to partner with Lattice Engines to help identify those potential customers through a predictive scoring solution.
"Lead scoring isn't done in a vacuum or by cherry picking hot leads—it's about prioritizing leads,"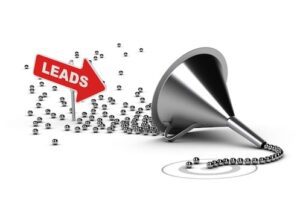 says FireEye marketing automation manager Joanna Kwong, who spoke on the topic at MarcomCentral's Marketing Operations Executive Summit in Carlsbad, CA on Wednesday.
Traditionally, FireEye would combine a lead's demographics (i.e. job title, company size, industry) and behavior (i.e. whether they fill out a form or view a webcast) to determine lead scores. But once Kwong and her team dug deeper on predictive scoring, they realized that was just the tip of the iceberg on what they knew about prospects.
Now FireEye marketers take that traditional data and combine it with big cloud data, then run it through predictive engine to come up with marketing qualified leads that are more likely to convert based on data science.
Kwong offers some tips for marketers considering predictive scoring tech solutions:
Build Your Model
Kwong says marketers should define modeling criteria carefully when leveraging predictive scoring, and should standardize databases as much as possible and review the model output.
Business Rules
Creating a set of business rules is also good practice, Kwong says. Marketers leveraging predictive scoring need to specifically define what qualifies as a marketing qualified lead, and determine the percentage of leads marketing wants to send to sales from the outset.
Roll-Out
Kwong says organizations can take varied approaches when rolling out predictive scoring tech. The full-throttle approach would be a complete and immediate switch to predictive lead scoring, but there are other ways, as well. A two-way test approach would supply sales with both traditional and predictive marketing qualified leads and then monitor the difference in performance, Kwong says.
A combination approach would combine the two ranking scores to reflect the intersection of traditional and predictive lead scoring.
Measurement
When it comes to measuring success, Kwong suggests benchmarking predictive scoring before beginning, building an infrastructure for measurement and a solid knowledge of what to measure.
"Predictive scoring tells you who's going to buy. We expected an increase in conversion rate, but instead we saw an increase in velocity first. [Predictive scoring] results aren't always immediate—and aren't always what you expect," Kwong says.