Why Keeping Your Data Clean Can Help the Environment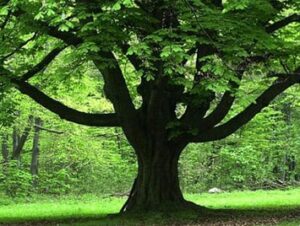 By Wendy Breakstone
The majority of workplaces already support the "reduce, reuse, recycle" philosophy by offering bins for various recyclable items. Even more progressive businesses encourage the use of virtual business cards, suggest eliminating printed handouts at meetings and might even compost.
But, there is another way to proactively protect our environment—keeping your contact data clean. While the business community remains consumed with the topic of big data, its important to realize the fact that all data, big and small, can either be environmentally-friendly or alternatively, create tons of unnecessary waste.
Just think about it, with each direct mailing and customer acquisition program you execute, you're likely sending out hundreds, if not thousands of collateral pieces. And if your contact database is incomplete or riddled with inaccurate, invalid contacts, then the money you just spent on designing, printing and postage has been wasted. What happens next? Undeliverable mail is returned to the sender and winds up as unusable waste.
Benefits to Clean Contacts
Let's say that your office decides to invest in a product to help clean up and then maintain your contact database. There are some obvious pros – you won't wind up paying postage on items that just get returned to you, you won't pay for printing of mailers that don't reach the recipient and just as importantly – you'll actually be reaching more of your targets and therefore are likely to be securing new customers or growing the business you currently have.
Consider these numbers:
There are 20,000 pieces of paper in a ton, which equals 400 reams (containing 500 sheets each).
This translates to 40 boxes of paper – if you order in boxes from the typical office supply stores.
And if you work at a large organization, it's very plausible that you go through 40 boxes a year, as that breaks down to 3.3 boxes per month or about 33 reams of paper.
But, if you're able to conserve just one ton a year – which is possible by reducing printed handouts, using double-sided printing, and ensuring your contact database is accurate and up-to-date, you'll save:
17 trees
37,406 gallons of oil
330,476 kilowatt hours of energy
633,333 gallons of water
47,581 pounds of air pollution
316.2 cubic yards of landfill space
If your office can make this happen, then you are showing true green initiative and prove that Earth Day doesn't have to just be acknowledged one day a year.
Wendy Breakstone is the director of marketing for Service Objects.