How GameStop Grew its Loyalty Program to 20 Million Members
It's an impressive number: GameStop's loyalty program, PowerUp Rewards, now has 20 million members. It is arguably the fastest growing retail loyalty program, reaching this astonishing milestone before the program's second anniversary.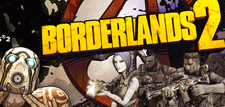 Sure the sheer numbers and passion of gamers plays an enormous role, but GameStop's secret ingredient has been tapping into that massive enthusiasm by offering gamers rewards that would be truly appealing, even impossible to resist: first dibs on brand new, highly sought after video games like the fall release of "Borderlands 2," a trip to the London Olympics and a chance for the member to be included as a character in a new game. This strategy is a critical in a marketplace laced with tough competitors, specific launch dates and times for new games and gamers that warp into a frenzy months in advance of releases. If one store can't pony up, gamers will race to another to be among the first to slip the disk into their game station and earn the bragging rights that go along with it.
The centerpiece to generate both excitement and new members is the "Epic Reward Giveaway," a sweepstakes that has been a mainstay of the program and is handled by the promotional agency The Marketing Arm, PROMO's 2012 Agency of the Year. It offers one "epic" reward per month that taps into GameStop's many partners in videogame publishing and entertainment. Loyalty members are automatically entered to win when they make an in-store purchase.
In 2011, the Promo PRO Awards judges were so impressed with PowerUp Rewards and its early results that they awarded it a PROMO Interactive Marketing Award in the Best Web-based Loyalty Marketing Campaign category. The Marketing Arm in Dallas was tasked with the job when GameStop decided to replace its antiquated loyalty program with one that lived the life of the avid gamer. The old program, called Edge Card, had a respectable 3.5 million members—a distant measure of success based on the 20 million current members—and operated as a discount card.
By now, PowerUp Reward members have logged more than 330 million games into their individualized game libraries. In return, over the past 12 months the average member has been offered more than $2,000 worth of exclusives, extras and points-earnings opportunities.
Last month, for the Epic Reward Giveaway members had a chance to win an all-expense paid trip to the United Kingdom with the EA Sports Player Performance Barclays Premier League Getaway. Some of the awards won by players in the past are impressive:
* A trip to the 2012 Olympic Games in London
* Included as a character in the next iteration of Ubisoft's Assassin's Creed, complete with full body scan and voice recording
* The opportunity to crush cars in a tank as part of Activision's "Call of Duty: Modern Warfare 3" experience
* A trip to Los Angeles to live the life of a rock star in Rockstar Games' L.A. Noire, which included a chauffeured Bentley and shopping on Rodeo Drive
GameStop Corp., a Fortune 500 company headquartered in Grapevine, Texas, operates 6,628 stores in 15 countries worldwide and online at www.GameStop.com.