CM200: Recognizing the Top 200 Marketing Agencies of 2021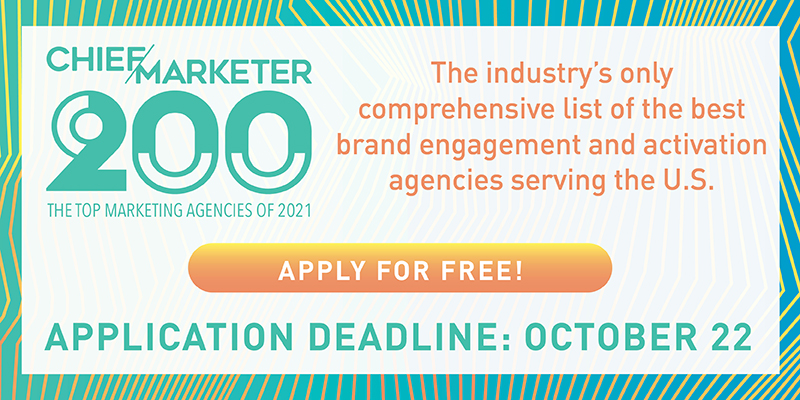 The CM200, the industry's comprehensive list of the best brand engagement and activation agencies serving the U.S., is open for applications.
This prestigious list shines a spotlight on the fastest-growing channels of marketing across 11 partner categories and specialties.
From consumer agencies to B2B shops, to experiential, digital, design, content and more, the CM200 is the most comprehensive agency ranking of its kind. And there's absolutely no charge to participate. All you have to do is click here to begin your free application, and we promote you across our CM200 top marketing agency site attracting 50,000 unique visitors each month.
Check out last year's winners for a taste. The deadline for submissions is October 22—so start by applying here, for free, today!