Chief Marketer Asks…Which Brands Are Best at Customer Engagement?
Chief Marketer asked four marketers to share some thoughts on which brands they think are doing a great job creating customer engagement online and offline.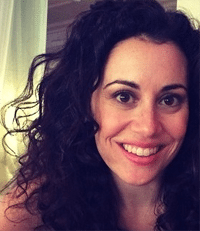 Katie Sobel, senior director of marketing communications, Plum Inc.
Best campaign of 2015: The Always #LikeAGirl campaign is a powerful call-to-action that began with a viral video but is now amplified with all kinds of offline engagement—proof that when done right, brands can really shift a conversation in a way that feels genuine.
Favorite brand in social: I come from a culinary background so many of my feeds are filled with images of smoothies and chia puddings, but I am also drawn to content focused on beautiful home goods and natural beauty products.  On any given day my feed is filled with everything from Chobani yogurt to West Elm pillows to natural mascaras on Well + Good.
Most memorable brand interaction: Last summer, in Tokyo I found a Japanese guide to Brooklyn, featuring a write up of one of my all-time favorite cafes. This café is extremely active on Instagram and I posted a picture and tagged them. They never responded. I know it might seem silly, but in that moment it was a big let down.  They have a small but loyal following and it was a missed opportunity to deepen their relationship with me.
Brand to watch: Frank Body, a coffee-based skincare beauty brand out of Australia.  They've really blown up in the last year and I'm digging their style and the personality of their content.  They sell exclusively through e-commerce so having a strong social marketing strategy has been critical to their success.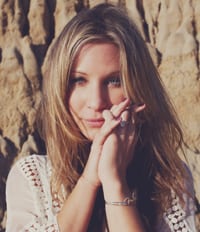 Brettan Hawkins, social media manager, Tractor Supply Co.
Best campaign of 2015: The Pedigree "Feel the Good" campaign. The campaign centers on the idea that dogs bring out the best in us and create connections, when people might otherwise have significant differences. Watch their Web video "The Walk," and I dare you not to get teary-eyed.
Favorite brand in social: FreePeople is doing an outstanding job of creating a 360-degree approach to community. Its Instagram feed or Tumblr account is like a dreamy bohemian vacation full of lifestyle shots and favorite bloggers. Then, when you come to their website, the product pages are full of real people's photos.
Most memorable brand interaction: Recently, my husband shared a funny photo of our puppy waiting for a treat with the dog treat brand Pupperoni and tagged them on Twitter. Crickets. They never responded, or even favorite the photo. That doesn't feel good. And, down the road, if we had a problem with their product, we'd remember the time they ignored us.
Brand to watch: The Mighty. Mike Porath, a former co-worker started this site. The family has a special-needs child and built an online community for people to connect over unique and intense challenges—autism, mental health issues, rare disorders, etc. It's changing people's lives by giving them a place to share their stories, connect, find answers, get support, or even just vent.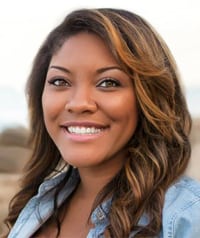 Ashley Baxter, senior manager, social media, AT&T
Best campaign of 2015: Allstate's #MayhemSale  campaign during the 2015 Sugar Bowl was a perfect example of marketing integrated between TV, web, and social.
Favorite brand in social: Old Spice is always a good time. They are quirky, fun, and focus on quality of content vs quantity of content. Everything they share is an emotional gift to the consumer (usually a gift of laughter).
Most memorable brand interaction: After my gift to a friend from Sherrie's Berries arrived one day late, they sent my friend another order to say sorry. I never even contacted customer care. That's an amazing customer experience.
Brand to watch: GrubHub. Their content is simple but always on point and in a voice their customers resonate with. They stay relevant without trying too hard in their efforts to reach a younger demographic.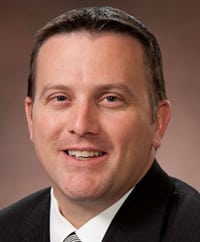 Kris Gates, VP marketing, MassMutual
Best campaign of 2015: Dove's Men and Women targeted campaigns were memorable (#realstrength and #choosebeautiful). Great mix of emotion and message and relatable to my family life.
Favorite brand in social: Fast Company. I love the stories and they've been doing some really creative things with content, video and humor.
Most memorable brand interaction: Atlantis Resort turned what could have been a horrible experience into a HUGE delight. After a once in a lifetime dolphin experience, they lost all of the pictures. Without hesitation we were offered a private second experience, along with all of the images complimentary.
Brand to watch: Chubbies. These guys are great. Perfect mix of product, marketing, and irreverence.