Can Ad Blockers Change Our Online Experience?
At the recent IAB Leadership Summit, IAB Chairman David Morris warned the industry of the growing problem ad blockers present to our business. Other recent reports have also demonstrated this growth in ad blocking software over the last few years, raising the question of how this trend will affect the digital advertising ecosystem as a whole.
Before evaluating the implications of this trend, consider how ad blockers work:
To use ad blocking software, a user must download one of any number of plugins and install it directly on a browser.  Then, when a user visits a website, the ad blocker removes (or blocks) any ad tags from the page before loading the HTML.  The publisher's server never receives an ad call, and the browser renders only content native to the page or on the publisher's domain.
Given this context, here are some things to keep in mind:
Publishers have the most to lose.
Ad blocking software has serious financial implications for publishers, who would otherwise earn advertising revenue from each blocked impression.  Builders of ad blocking software know this, which is why their business model has thus far been to force publishers to pay up in exchange for being whitelisted by their service.
Video publishers in particular stand to lose the most, since ad blockers are removing the most lucrative in-stream ad placements from the most expensive hosted content.  Mobile content has thus far been insulated from this challenge, likely because implementing ad blocking in those environments is more difficult: in most cases, a user would have to install a new browser or gain root access to install a non-approved app.  But with an estimated 144 million people already using ad blocking software globally, usage is only poised to grow across all devices, along with the internet-savvy demographic behind it.
So far, from a technical perspective, advertisers and agencies are on the sidelines. 
Since this process takes place before a marketer's ad server is ever involved, advertisers and agencies are unaffected—the server will simply serve the impression to a different user on that site who is not using ad blockers.  In the long-term, however, if pervasive ad blocking shrinks the supply of sellable inventory, publishers may try to make up for the lost revenue by raising CPMs for advertisers.
The free market will prevail.
The free market is a beautiful thing.  When people first started recording their favorite shows and racing through commercials, the industry wondered for a brief moment: is this the end of non-premium TV?  No, it wasn't.  Broadcasters responded by offering content on demand—the catch being you cannot skip commercials.  Along with production companies, they also found new sources of revenue by making live content like sports more lucrative, getting sponsors, and adding product placements, tickers, and overlays to their shows.
Similar to TV, we can also expect the online marketplace to self-correct:  as more users block more impressions, publishers and third party technology vendors will likely take the lead in helping the industry address this challenge.  Much the same way that certain publishers recently started to block content to browsers with cookies disabled, some publishers have already started to block content to browsers with ad blocking enabled.   In addition, we might also see more of a focus on content marketing, native advertising, or other innovations in order to circumvent ad blocking software.
Rather than spray and pray, give consumers what they want.
The explosion of content online, coupled with advertisers' access to it via publisher networks and programmatic channels, has made the "spray and pray" advertising model much more affordable.  But it has also caused pushback by consumers.  The recent adoption of this software should serve as a wake-up call to both media buyers and media sellers that at the end of the day, the consumer is king.  Consumers don't really hate advertising (how many people love watching trailers at the movies just before the feature film starts?).
But once it becomes overwhelming, users will find ways to both enjoy their favorite content and avoid being bombarded; or, if they are unable to do both, they may stop consuming certain content altogether.  For their part, ad blocking consumers should also realize that (a), advertising revenue is how most of their favorite publishers keep their lights on, (b), if publishers can't cover their costs with advertising revenue, they'll either start charging subscription fees or go out of business, and (c), cookie deletion and other "beat-the-system" practices may have led to an irrelevant advertising experience in the first place.
Ultimately, though, providing a pleasant, relevant advertising experience is beneficial to everyone: publishers monetize their sites more effectively, marketers reach their consumers more easily, and users continue to enjoy free content across the web without feeling the need to install ad blockers.
Zach Schapira is product marketing manager at Sizmek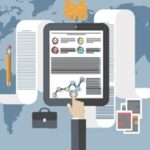 .
More on Digital Marketing:
Tag Management: What's Next and Why It Matters
3 Ways to Link Online and Offline Customer Experiences
Gauging Digital Demand Generation