Build Branded Digital Experiences That Users Love
How do your branded digital experiences make your users feel? Do their implementations match the vision for the brand's identity? This is easier to self-diagnose than one might think.
Do the experiences feel mundane, with jagged animation? Do they load quickly on all major browsers or deteriorate rapidly on some? Is there easy access from your tablet and mobile devices, or is it slow and labored? Can search engines properly index your content, or do you struggle to rank in search results?
Depending on your answers to these questions, these might be symptoms of a faulty or dated technology implementation.
Brands often get the visual and user experience designs right, but they can face real challenges when the implementation of the technology that empowers the branded digital experience communicates apathy to customers. When your potential customer is forced to spend more time and effort to access content, interact with your website's tools, or transact online, they quickly bounce.
The result? Frustrated customers take their business elsewhere. They can always find another provider or product online.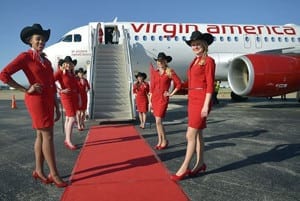 UX Innovation Increases Brand Favorability
Companies that develop high-performing branded digital experiences attract new customers with sticky, if intangible, reasons to keep coming back.
Take, for example, Virgin America, one of the leaders in delivering a branded digital experience in today's market. This company took time to understand its site's user experience from start to finish and implemented it smoothly, resulting in a cohesive, authentic, and consistent experience throughout a customer's interaction with its brand.
From the first click, the brand's site stands out by clearly differentiating itself from the others with a seamless, enjoyable user experience that says, "This company cares about my needs and my time."
In comparison, I found that another airline's website (one of the world's largest) takes forever to display — in fact, it often never even loads. I couldn't check the status of a flight from a mobile device, and it took me multiple attempts to find this information using a desktop.
After suffering this level of irritation, what are the chances a user would fly this airline in the future? I, for one, never will. A modern, effective branded digital experience conveys a modern, effective company rather than the thinking: "If my airline can't get its flight status page to load, how can it possibly transport me safely from one side of the country to the other?"
Frustrating branded digital experiences can be catastrophic for companies. In this case, it could lose bookings, customers, and revenue. Businesses can no longer afford poorly executed digital user experiences, but they can head off such problems through innovative approaches to UX design and effective technical implementation.
Flawless UX Implementation
How can you ensure your brand doesn't fall prey to weak UX technology implementation?
One way is to properly vet your software development partners. While in-house IT departments have improved in this regard, they may not be in tune with the latest standards of web and mobile development and UX-focused implementation. Make sure the software developers you hire understand and respect design and can prove it.
Here are five ways to develop valuable, productive web development partnerships:
Test their work. Don't just take their word for it. Look at portfolios of their work, then actually use it. Access sites and systems they've developed from your mobile devices. Verify that their work exhibits a level of design sophistication that conveys the type of branded digital experience you expect.
Research their process. A great product won't make up for a frustrating branded digital experience. Ask your design and development partners for insights they've gleaned from working with marketing and creative teams. Know their plans for acquiring creative, collaborating for the best approach, testing the site internally to ensure quality, and finalizing the deliverables.
Interview past clients. Contact marketing professionals who have partnered with these developers. Confirm that their implementations were smooth, their feedback was consistent, and no more than a reasonable number of revisions were needed.
Test your deliverables. Define user personas and use cases: How will your audience actually use this website, and what are the 10 most common user actions they will follow? Then, test those. Your development team should test everything on all supported browsers and devices, but you can at least verify assumptions and check quality on key user interactions. 
Verify their support plan. Find out how your software developers plan to handle ongoing technical support and maintenance. How will future technology updates be managed? What are typical issues the team has encountered in the past with digital deliverables? Discuss common problems that arise with these, and devise a plan for solving them.
UX Innovation and Differentiation
For B2B firms, another great example of a branded digital experience is the website of Winston & Strawn, an international law firm, which is unlike any other in that space.
Its clean implementation and advanced content search functionality signify that the brand is forward-thinking, technologically advanced, and, thus, exceptional.
These traits set it apart from its stodgy competition in the big law market.
Another website that demands attention is Edgewell. This contemporary site embraces a fresh brand name and a modern identity. Furthermore, the branded digital experience conveys its mission of revitalizing personal care through its numerous, ubiquitous brands. The site serves as a vehicle to communicate brand identity through the overall digital experience.
If it's time to refresh or create new branded digital experiences, collaborate closely with your software development partner. Doing so will delight your customers, increase brand favorability, and ultimately lead to increases in revenue.
Jaron Rubenstein is the founder and president of Rubenstein Technology Group.