Why Brand Marketers Need to Truly Connect With Consumers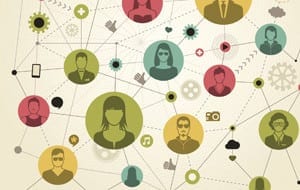 More than 40% of consumer packaged goods companies expect to sell products directly to consumers, up from 24% in 2012, according to a new report from the Grocery Manufacturers Association and PwC US.
Today's consumer is armed with more information, more options and more decisions than ever. The average consumer consults 10.7 sources before purchasing a product, and 54% use brand websites to conduct research. Nearly three out of five digital shoppers say they would shop on a brand site over online retailer websites like Amazon because they offer exclusive products.
Selling directly to consumers comes with responsibility. Brands must maintain trust with people who have chosen to connect directly with them. That choice also opens up an enormous avenue of opportunity to build and, more importantly, sustain a brand community independent of social media.
But, there are pitfalls brand marketers need to avoid.
Don't limit your activity to generic email blasts.
Most marketers start their DTC strategy by building a customer file for CRM purposes. To many brands, that means amassing millions of email addresses. But that can't be the first and final step.
Brands that just use their list for email blasts to a largely unknown group of people are missing out on strategic opportunities to learn about their customers' behavior and preferences. They can use that data to deliver targeted messaging with the potential to maximize customer lifetime value. Ideally, brands identify their top customers, and leverage them.
Engagement is a two-way street.
Social media platforms are often used for to gain feedback, share promotions and drive engagement with brand content. But Facebook promotion is no longer free and brands don't truly own their Facebook fans. Facebook does.
The average large brand reaches less than 2% of fans without advertising investment, and the direct relationships brands thought they had with their fans is largely controlled by the social networking companies.
You need to connect the dots between your email database, social fans and brand influencers.
Brands can easily miss key opportunities for targeting and segmenting consumers and brand advocates. As more brands are jumping at the opportunity to sell directly to consumers, the same marketers are also jumping at the opportunity to marry the notion of owning the relationship with the consumer and having a way to activate them.
Marketers can't ignore the importance of understanding social influence and activity. Seventy-one percent of people have a Facebook account, and 52% of online adults use two or more social networking sites. When marketers can understand a customer's propensity to advocate for their brand to friends while also recognizing who of their customers has a substantial audience to share to, there is an enormous opportunity for brands to drive increased sales, awareness and loyalty.
For many brands, the next evolution in their consumer marketing and DTC strategy is aggregating their efforts into an owned community platform. A branded community is simply merging the efforts already executed, but currently scattered across different channels. They can be used to conduct research to launch advocacy and loyalty programs, share branded content and drive promotions. As brands develop their e-commerce platforms to fully embrace the DTC business, customers will be a powerful force for driving traffic and awareness.
Consumer marketers face an interesting prospect. As brands look to maintain brand loyalty and grow e-commerce channels, they must look to solutions that help them develop a direct relationship with consumers. Branded communities will re-emerge as an important strategy for brands.
Susan Frech is CEO of Social Media Link.