Beware of Fake Statistics in Marketing Hype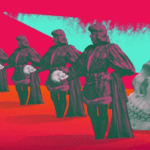 In a world where 'post-truth' was named Oxford English Dictionary's word of the year, 'fake news' dominates social media, and live fact-checking has become a fascinating sideshow to political debate, should marketers be challenging the claims and statistics that surround us?
We are used to checking the facts that our clients use, but what about the stats that routinely fly around our industry? What about the data that we use to show what's working and why clients should pay us to do certain things?
For example, take the oft-quoted soundbite a "one minute video is worth 1.8 million words." It's obviously a scaled-up play on the old idiom "a picture is worth a thousand words." (Here's the math: Assuming that there are 30 frames in one second of video, if you multiply that by 1,000, and then again by 60—for the 60 seconds in a minute—you arrive at 1.8 million.)
I'm a firm believer that video is the most powerful medium of online marketing, and I understand the intention behind such grandiose statements, but when you think about it, it doesn't really make sense. After all, the entire works of Shakespeare consists of only 928,913 words—how could you top even that in a minute of video?
When promoting our services, rather than reaching for convenient quotes that sound too good to be true, we should be focusing on what really matters, going to town on subjects that better explain our raison d'etre, such as how video storytelling can elicit emotional responses.
Blindly regurgitating common misconceptions doesn't add any value to the wider conversation, and doing so puts reputations at risk.
I'm not suggesting anyone is deliberately misleading potential clients with made-up metrics, but it would appear that there is a tendency to latch onto snippets of studies and echo dodgy data without taking time to consider the wider picture.
Owing to the vast swathes of digital content out there, tracking down original sources isn't always easy. Often, statements presented as fact are derived from fifth or sixth-hand articles, published years ago, and I find myself clicking from link-to-link in a tedious effort to find the genesis. Frequently, I'm confronted with a 404 error and left with no insight into who published the stat in the first place.
It's natural to want to shout success from the rooftops, especially if there's 'evidence' to suggest that our services pay dividends, but instead of taking everything at face value, it's important to do some digging and make sure claims can be verified.
The gatekeeper's role in a media context is to decide which messages make it out to the wider world. As an industry, I think we need to be much tougher with the information we communicate, and 'gate-keep' our own content to ensure its accuracy.
Be creative with your marketing messages—say something unique to pique interest, but know where to draw the line. Leave those shifty stats to politicians.
Jon Mowat runs UK-based Hurricane Video Strategy.
Related Articles:
Social Video Best Practices for Digital First Brands
Go Fish: Goldfish Casts Goldfish Snacks as Stars
5 Tips to Effectively Communicate a Genuine Message on Video