Benefit Cosmetics Partners With Gen.G on Video Series for Female Gamers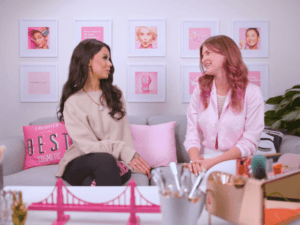 Though women make up nearly half of the world's gaming population, according to NewZoo, you wouldn't think so when looking at the brands inking deals in the space. Benefit Cosmetics is looking to change that.
In one of the gaming industry's first campaigns with the beauty industry, esports organization Gen.G has partnered with Benefit Cosmetics on a weekly video series designed to encourage female gamers to "find their Game Face." According to Cynopsis Esports, the series will run on Benefit's Instagram and feature the beauty routines and real stories of four professional gamers and streamers. Each episode will look at the day-to-day life of females online both within the gaming and beauty communities.
Gen. G is no stranger to supporting female gamers. The organization created the world's first competitive all-female Fortnite team and last year inked a partnership with dating app Bumble that saw the creation of a community for female gamers, influencers and fans. One iteration of that occurred at SXSW last year at Bumble's "Hive" activation. In partnership with Austin-based gaming company Rooster Teeth, a panel, a live video podcast and live stream of gamer Ashley Jenkins celebrated female gamers.
---
Other articles you might enjoy:
---
A few other beauty brands have ventured into gaming sponsorships. Sephora has sponsored the GIRLGAMER Esports Festival in the past, and MAC Cosmetics sponsored TwitchCon 2019 with a "Stream Ready Makeup" activation at its booth. NYXL's pop-up activation in New York City offered a female-focused jewelry collection from designer Melody Ehsani and an apparel collection for women.
"About 40 percent of the consumer base that entered our shop and LAN was female, which is very rare in the gaming and esports space," said Collette Gangemi, vp of products and merchandising for NYXL. "We created special collections for the female consumer, not shrunken-down men's products for women. It was really important to this organization that we capture and create products for the female gamer consumer."
Currently, the above examples are exceptions to the rule. But with Benefit Cosmetics' skin in the game, more marketers could follow. Read on for additional details about the partnership in Cynopsis Esports.