BEHR Paint Company and The Home Depot Marketing Chiefs Talk Color of the Year Campaign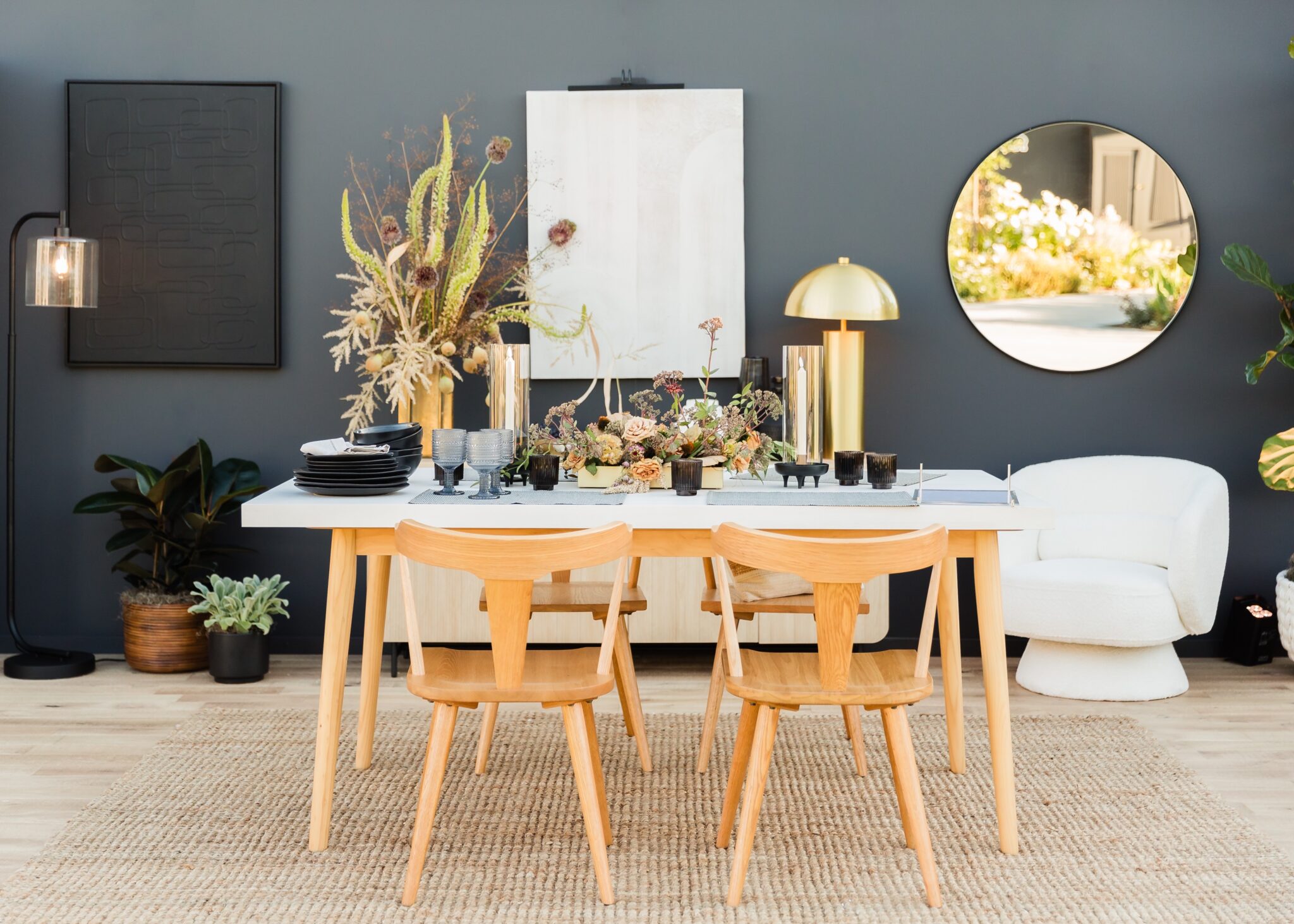 BEHR Paint Company chose the neutral, moody shade of Cracked Pepper as its 2024 Color of the Year earlier this month. The annual selection, informed by consumer research, lifestyle trends and feedback from design experts, has evolved into a full-blown brand campaign with a retail media marketing partnership with The Home Depot, social media campaigns and experiential components, resulting in a dramatic increase in sales.
We spoke with BEHR Paint Company and The Home Depot CMOs on how the Color of the Year reveal has evolved over the years; the role that retail media plays in the partnership; trends in marketing home improvement to younger generations, and the intersection of content and commerce.
Chief Marketer: How do you go about choosing the Color of the Year? And why Cracked Pepper for 2024?
Jodi Allen, Global CMO, BEHR Paint Company: What's great about the color is it's very usable whether you're painting inside—if you're painting cabinets, your interior walls, furniture—but it's also a great exterior color as well. We focused on making sure there was a color that was usable for DIYers, for designers and professionals.
We've created more of an experience to launch our color of the year. At the property that we're on now in Napa, all the buildings' exteriors are painted in a Cracked Pepper-like color, which provided the perfect backdrop for our 2024 Color of the Year announcement. We partner closely with The Home Depot, everything from picking the color to looking at the big trends that are out there around décor, and tying color and decor together to make a big statement. And with our partnership, help consumers as they're looking to create the same experience at their homes.
Molly Battin, Senior Vice President and Chief Marketing Officer at The Home Depot: Our partnership goes back 45 years. Our teams have worked closely together to bring this to life for our customers, and take everything that we know about The Home Depot customer and work with Jody's team to bring a color palette that we know will resonate with them.
CM: You've been unveiling the Color of the Year for several years now. What's different about the partnership this year?
JA: We continue to evolve a little bit. The color is an important part, so we look at lifestyle trends and ensure we have a color that's very usable—interior and exterior. The other thing is the experience, and creating this big moment to launch here at in Napa. We have a vignette where we brought the color to life here on the property, including a kitchen, a dining room and a living room, to show how the color and the decor items from The Home Depot worked together.
The other piece is a big consumer activation. We're making sure we get this color in front of consumers so they can get it on their walls and see how it can changes the feeling of their room and their space.
We're leveraging social media, specifically Instagram and TikTok, where we know consumers are looking for color and inspiration. We have a sweepstakes that we're running on Instagram, where five winners will receive $10,000 to help them transform and elevate their space with Cracked Pepper.
CM: How is The Home Depot specifically involved in the partnership?
MB: We have a retail media network where we leverage our first-party data so that we can understand where our audiences are, specifically where BEHR's audiences are. We know where they are in their project. Are they looking for inspiration? Are they in the middle of doing it? Are they completing? So that we can put the right message in front of them. This is a perfect moment in time for us to come together, leverage our data and lean into both on homedepot.com as well as partner off-channel sites. We do a lot with Google and Pinterest to deepen engagement. We've done a lot in that retail media space, and as we go into this fall, and even with College Game Day coming up, BEHR is a big partner in that.
CM: How is The Home Depot's retail media network evolving?
MB: It's a big growth engine for us. One of the core things that we look at is, how can we partner with all of our vendors to help them grow their business? We know our customer better than anyone, whether it's the do-it-yourself-er or whether it's the pro. We can leverage and understand where they are in the course of their project, what problem they are trying to solve. And we can help our suppliers come in and get in front of those customers with solutions. BEHR has been on the leading end of it, and one of the key partners as we continue to grow.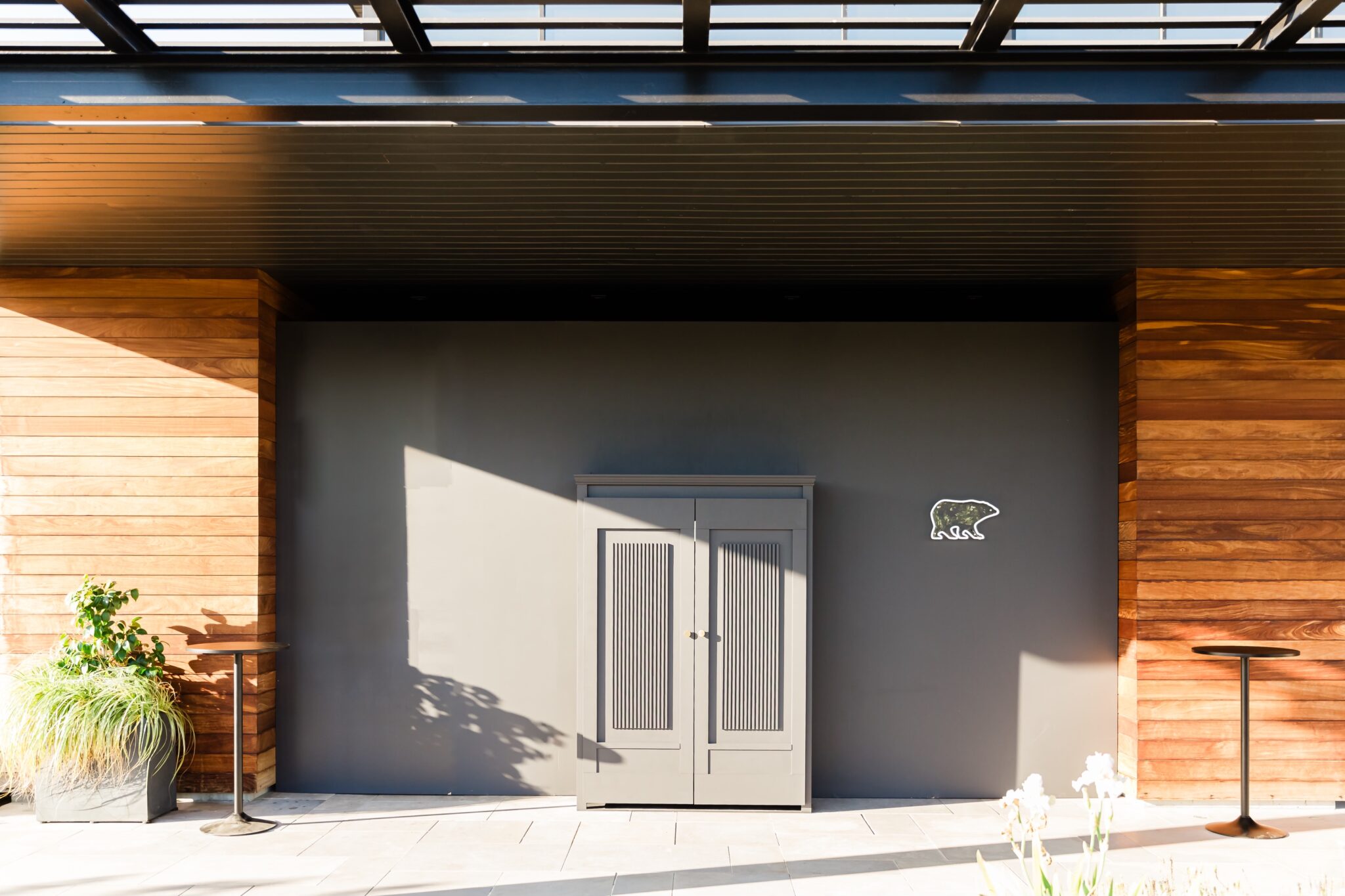 CM: Why go with such a dark shade for Color of the Year? What informed the decision?
JA: We had some great research, which is one of the places we started. We talked with over a thousand consumers to see [what they thought] of these darker tones. A couple things: one, consumers were very interested in these colors. As an example, 57 percent of Americans we surveyed said that painting a wall a darker color would give the room a designer aesthetic and make it feel more elevated. We also talked to millennials, because they're such an important strategic audience for us, and they felt that looking at a black tone similar to Cracked Pepper instantly gave the home a fresh look. [We looked] at all kinds of fashion and lifestyle trends.
CM: What are some key trends in the home improvement space?
JA: About 52 percent of millennials own homes today. That group continues to be an important strategic audience for us. Also we think about Gen Z, which is very quickly coming into buying their first home, their first space. We're making sure that we are where they are looking for inspiration.
One of the big things that we see with people from a DIY standpoint is that they need just a little bit of confidence. So we've extended our brand into some new categories. We launched our spray paint in the very recent past. It's getting in early and helping, especially for younger consumers. We had our "To DIY For" TikTok campaign—we just launched our second year of that.
MB: I would echo that we're looking at the millennials, the Gen Zs. And we know, similar to what Jody said, whether it's that confidence or they just don't know where to start. They want to get into a project, they're excited about it, but they're a bit stuck. We're thinking about that intersection of content and commerce in an interesting way. And how do we use platforms like TikTok, Instagram and Pinterest to get them "unstuck," if you will, and to give them the tools and the confidence to think about, how do I tackle this project? Those content plays are really important for us as we think about how we help this next generation along, whether it's inspiring them, whether it's giving them the tools that they need to get all the way through—whether the pre-planning process, the middle, the end of the project, or how do I get to the next one.
We've also thought about leaning into other audiences. Obviously our pro customers are essential and a key piece of what our strategy is moving forward, but we launched a campaign earlier this spring all around female doers, based on the insight that we know sometimes women don't always feel as welcome in home improvement stores. So, how can we invite them in to feel empowered, and start them at a young age? It's reaching out to find new audiences and make them feel included and confident when they come to The Home Depot.
CM: What other insights are you leveraging to market to younger consumers?
JA: From a home ownership standpoint, we see that Gen Z is at a faster pace than millennials. So being able to connect authentically with that audience is going to be really important as we go forward. We'll continue to keep an eye on social media and how it's evolving.
MB: Gen Z and millennials are digital natives, so they think about the media landscape very differently than Boomers, or even Gen X. So we think about how we lean into innovative media platforms, whether it's shoppable ads, whether it's regionalizing our message so we can be authentic when we talk to them.
Spring is a big time for us at The Home Depot. Weather matters where you are; it depends on the season, the warmth. I'm in the North, so I'm going to start my spring a little later than in the South. We think about the channels, the new ways we can innovate and bring that digital-first experience. As I mentioned, we lean into that connection between content and commerce, but also, it's not one-size-fits-all anymore. We have to be really thoughtful about the uses of each channel and also segmentation across the geographies.
Image credits: BEHR Paint Company