ADT, Coldwell Banker, TriNet: Brand Marketing Strategies for COVID-19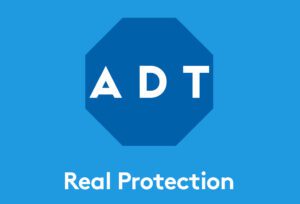 Brands marketing to consumers during a crisis must balance the need to communicate messages to the public with the potential of appearing opportunistic, a piece in AdExchanger notes. Leaning toward the latter could backfire if companies appear to be seeking to profit at a time when a large portion of the globe is struggling economically. This precarious position has resulted in marketers delaying or suspending some campaigns so as not to appear insensitive. But others, including ADT, Coldwell Banker and Trinet, have found their niche within the current marketplace.
ADT, a home security brand that's considered an essential business, has enjoyed a sense of relevancy since consumers are spending a lot of time at home and want to feel safe. So as not to appear to capitalize on this favorable position, the brand created a video that spoke to its brand mission, created a Facebook group for people at home to share stories of staying safe, and provided delivery services and various virtual activities.
Real estate company Coldwell Banker was forced to pivot after plans to announce a rebrand tied to March Madness fell through. It altered its creative to focus on encouraging consumers to stay home through highlighting local heroes, and it also launched a social media campaign asking its network of real estate agents to post about heroes in their local communities. TriNet, a human resources platform for small businesses, created an online resource hub with information on applying for government loans, staffing and health care options for their target audience.
For additional examples of marketing campaigns navigating the coronavirus era, read more in AdExchanger.
---
Other articles you might enjoy:
---