A Recession Is Coming: Is Your Talent Strategy Built to Last?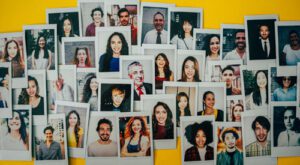 Economists predict that a new recession will strike by 2021. Marketing agencies and departments suffer greatly during tough times, and if this next recession is anything like the last, marketers could be in for a rough couple of years. Fortunately, marketing leaders have plenty of time to prepare themselves—and their teams.
As the possibility of recession draws nearer, keep these three marketing employment trends in mind:
Employees have more options than ever.
Some people assume the war for top talent is only being waged within the tech industry, but smart marketing execs know better. Today's most talented marketers have plenty of employment options to choose from—freelancing included — which means businesses and agencies must make a compelling case to attract the best and brightest.
Agencies have become one of the biggest talent pipelines for in-house teams. Clients who love their agencies often poach talent to cut costs. Some agency owners feel frustrated by their part-time roles as talent trainers, but unfortunately, that trend will continue until the recession arrives in earnest.
---
You May Also Enjoy:
---
To combat this, agency leaders must proactively recruit their own top talent. That translates to raises, promotions, and consistent praise and recognition for top performers. Great employees deserve to operate in environments where they feel valued, and if agency owners don't provide that environment, in-house teams will.
Whether you lead an in-house team or an agency, prioritize employee satisfaction to keep your best team members happy. Push them too far (or fail to recognize their value), and another talent-hungry organization will be happy to provide what you didn't.
Employees want to work asynchronously and remotely.
Today's employees think differently about the nature of work. The agency owners and executives of yesteryear wanted all their employees working under the same roof. Now, those same marketing leaders must learn to manage dispersed teams if they want to survive.
Fortunately, the phenomenon of remote work provides far more advantages than challenges. Gallup found that employees who work remotely at least some of the time are more engaged than their exclusively in-office colleagues. Engaged employees do better work and take fewer sick days than disengaged employees, which are critical advantages in creative marketing fields.
The best marketing leaders must learn to manage mixed teams of in-office, remote, and international employees simultaneously. Some companies have removed offices entirely, relying solely on remote workers to pursue their goals. No matter where you fall on the spectrum, top marketing employees now expect remote work options. If you don't offer them, someone else will.
Flexible schedules also matter to many employees. Some prefer to work four 10-hour shifts to enjoy three-day weekends every week. Others prefer to work remotely and travel frequently. You can offer as much or as little flexibility as you like, but if you limit the options, you could miss out on that unicorn employee everyone wants.
Employees Need More Diverse Skills
Though employees have more power than they used to in the marketing world, they don't hold all the cards. Just as employees expect more from their employers, companies and agencies expect their marketing workers to bring (and keep up with) a wide variety of skills.
Back in the early 2000s, most agencies put together digital teams to supplement their creative workforces. Those digital teams acted as the subject matter experts for everything online. Today, digital exists in every department, which means every employee needs at least a basic set of digital skills to provide sufficient value.
This expansion of expectations does not mean marketing leaders expect employees to become interchangeable. Marketing departments simply need people who can have relevant conversations with each other. Email marketers need to understand enough about the creative process to work with designers, while designers need to learn the basics of digital advertising to create better deliverables.
Help your marketing team collaborate better by establishing clearer expectations. Get everyone certified in the basics, like Google Ads, to provide a foundation for more productive conversations. When everyone finds common ground, everyone knows what to expect.
Marketing leaders will face plenty of challenges when the looming recession arrives, so don't add unnecessary talent struggles to your plate. Keep your best employees longer by helping to diversify skill sets, offering remote options that modern employees want, and providing competitive benefits packages and advancement opportunities.
Drew McLellan is CEO of Agency Management Institute.