7 Traits of Outstanding B2B Marketers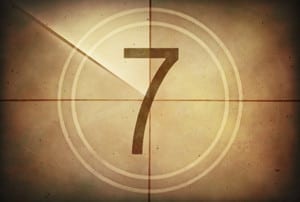 Customer-centric, outcome-oriented stories are the basis of a strong content marketing strategy that can help B2B marketers engage prospects and create the foundation of a strong buyer persona plan, says Matt Heinz, president of Heinz Marketing.
At B2B LeadsCon in New York this week, Heinz shared the seven traits of outstanding full-funnel marketing professionals.
Revenue Responsibility: "Revenue responsibility is becoming the coin of the realm" for B2B marketers," he noted. Make sure everyone in your organization—on both the sales and marketing sides of the house— are on the same page when it comes to thinking about quick sales versus strong lifetime value, good sales versus bad sales, and good business practices versus a commission check mindset.
Time: Stay focused, said Heinz. Look closely at how you budget your time and look at whether you have a strong daily plan. Do you regularly keep a list of your top five priorities for the day—and do you stick to them? Every evening, evaluate how you did that day and try to minimize distractions in your day to stay on track.
Customer Centric: Buildings don't write checks, people do. This means you need to stay focused on your actual customers. This means stay focused on your actual contacts within a client organization, and not just the organization itself.
Personal Accountability: Stay focused on this throughout the entire pipeline. Embrace transparency and take criticism, said Heinz, noting it pays off to be willing to make macro and micro adjustments on a regular basis based on feedback from within and outside your organization. "The path to success is paved by failure," he said. "You need to be in an environment where it is okay to try things and take risks."
Knowing Your Tech: Is the technology your organization is implementing really helping your cause—or is it hindering your progress? Take a close look at your tech and determine whether it is actually solving a problem for your team.
Agile Mentality: What is your tolerance for chaos? Is your team ready to adapt quickly and stay focused to make change when necessary? Be prepared to recalibrate quickly and create a new game plan if that is what it takes to succeed, said Heinz.
Empathy: Know what is important to your peers, other departments and your customers, and have empathy for the challenges they face, said Heinz. Have empathy for your sales team's pain points, and make sure they have empathy for marketing's situation as well.