5 Ways Milestones Help Build Successful Marketing Events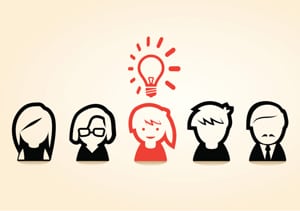 Just about everyone knows the importance of setting incremental goals to achieve big picture objectives, but you may be overlooking the powerful effect that milestones can have on a single marketing event.
Marketing events happen all at once — not over months or years — and if you want to be able to define what a "win" looks like for your marketing team and the rest of the company, you need concrete milestones that show your ROI.
At the end of the event, these milestones will help you determine whether you've fulfilled your ultimate purpose — and the lessons you learn will ensure the success of your future events.
Here are the five key ingredients that go into establishing milestones for an event:
Understand the opportunity.
Without a clear understanding of the pain you're trying to address, you can't develop a program to solve that issue. In Stephen Covey's book "The 7 Habits of Highly Effective People," habit No. 2 states that you should always start with the end in mind. Achieving your goals is so much easier if you've already identified a desired end result.
Develop your objectives.
Once you understand the opportunity, you can clarify your objectives. Get together as a team to unify your vision, and write out what you want your event to achieve. A Dominican University study found that people reached just 43% of their goals if they only thought about them. But the success rate jumped to 76% for participants who wrote down their goals and made action plans.
You also want to involve your stakeholders at this point. Catch them up on your goals so everyone is moving in the right direction as you take action.
Create an action plan.
The action plan includes all of the details of the event itself. What type of event are you putting on? What will it look like? Which markets will you reach? What message are you trying to convey? Every aspect of your action plan should be designed to carry you closer to your goals.
Track results and adjust as necessary.
Depending on the type of event you're throwing, there are many different ways to track your progress. Any numerical metric could be effective: sweepstakes sign-ups, number of engagements per day, how many samples you distribute, social media impressions, hashtag usage, or how many photos are taken in a photo booth are all viable stats to track.
Start keeping track of your milestones from the very beginning of the planning process so you can see what's working and what's not. This allows you to make adjustments as you go. Don't build a cruise ship-like program that can't change course. Things will never go entirely as planned, so you need to manage the unexpected without losing focus of your end goal.
Learn for the future.
Once the program is over, a good recap is prudent for learning and building on the experience. You should have lots of great data from your event, so don't let all that tracking go to waste. Hindsight always provides new insights.
Setting clearly defined milestones will not only help you host a powerfully effective marketing event, but it will also give your team a comprehensive understanding of how and why the event succeeded. With all uncertainties removed, you can pop some champagne when it's over and feel confident about your future endeavors.
Steve Randazzo is the founder and president of experiential marketing agency Pro Motion, Inc.