4 Top Trends: Marketing Leaders Sound Off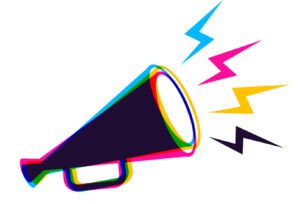 The way customers behave online and respond to brands and marketing is constantly evolving, so marketers are always searching for new opportunities to stay in the spotlight.
There are numerous things on marketers' minds. B2B and B2C customers are hungry for relevant content that speaks to their needs, and the importance of content can't be underestimated in 2019. Competition is increasing and customer acquisition through traditional methods like SEO and PPC is getting more complicated and costly. When and where it makes sense to use chatbots is part of the marketing conversation, and AI and automation are now part of many marketers' day-to-day life.
Marketing isn't about tools, it's about strategies. Our team recently talked to seven marketing leaders, to get their take on the hottest trends and opportunities brands need to watch.
1.  Content tells your brand story.
DAVID LY KHIM, SENIOR GROWTH MARKETING MANAGER, HUBSPOT: We've doubled our organic traffic using a pillar and cluster content strategy. There are two components—pillar content in the center and cluster content around it. We own a specific topic, write all about it, include internal links in blog posts, and show Google that we know everything about it.
YARA PAOLI, CGO, PREPLY: 2019 is the year for removing the silos in your organization—growth is everybody's responsibility, not that of the sole growth or marketing team. Creating engaging content isn't just a marketing concern, and the entire business can benefit from having great content. We see more budget going to content and influencer marketing, partnerships aimed at getting referrals, and other tactics that are intended to deliver actual value to customers.
---
You May Also Enjoy:
---
HEIDI BULLOCK, CMO, ENGAGIO: We're aiming to be better storytellers internally. Companies that stand out and can tell a clear and compelling story will do better—but you also need a way to capture that interest, grow it, and inspire action.
EUGENE LATA, VP OF MARKETING, SERPSTAT: Content marketing is not only the key instrument in bringing value to customers; it's also the best tactic for winning attention. We believe that well-written high-quality content is influential. It helps to grow the community, attract followers, and increase acquisition.
2. Search engine optimization still matters.  
KHIM: HubSpot has always invested in organic search, and now we want to own huge topics with a few blog posts. A topic cluster strategy, internal linking and better SEO helps us get more impressions and reach higher positions in Google. We've observed that from 80 percent of users who come to HubSpot, 20 percent were directed from posts.
LATA: Even though search engine optimization is a long-running process, companies should take efforts in this direction. SEO will always be the driver of business. People use search engines to find what they need, and without SEO it's impossible to rank high in search results.
LUCY LITERADO, VP OF MARKETING, REPLY: SEO optimization is rather a must-have foundation of any online business. Search algorithms are going to get even more complicated, which will require seeing the bigger picture to be able to switch focus and change your approach with time. However, true evergreen SEO strategies that imply caring about your users instead of trying to game search engines will still get you to the top. On the other hand, I believe that more and more routine SEO-related tasks are going to be automated, so we can dedicate time to more complex and strategic things.
3. Chatbots are part of the marketing conversation.
KHIM: The chatbot hype died out but chat isn't dead. It will take some more time for marketers to change their approach to how they use chatbots and for consumers to get more comfortable engaging with them.
KEVAN LEE, VP OF MARKETING, BUFFER: Chatbots will have a make-it-or-break-it year as people's expectations rise for a great chatbot experience. Companies that don't deliver will get penalized.
PAOLI: Chatbots seem to be taking over apps, and it's estimated that by 2020 chatbots will be preferred in 85 percent of all B2C interactions, according to some reports. Consumers are annoyed by the need to install special apps on their mobile devices, so considering how your business might develop a chatbot to better serve more customers might be a good idea — although not new. It's quickly becoming mainstream.
LITERADO: I think chatbots have a big future if properly integrated into messenger marketing. It's quite a popular trend at the moment, but I believe it still needs a couple of years to catch up in terms of the right tools and infrastructure to be truly useful for both businesses and customers. But I would definitely advise researching and taking the first steps in this field now to benefit from low competition and very responsive audiences (especially ones that prefer messaging over calls and email).
4. Marketers are using AI and automation for maximum efficiency.
KHIM: Artificial intelligence and machine learning are very likely already playing a big part in our lives—it's all working in the background. For example, our content strategy tool uses machine learning to suggest what to write about but that's not something we actively promote as a feature. It's table stakes for providing customers with a great product experience now.
PAOLI: Marketing automation has been a hot topic for a while now, and there's no going back on that or technology innovation. But at the same time, the need for greater relevance, personalization, and authenticity is greater than ever, especially after getting explicit consent to use customer data. A mistake you could make is to think that you know your customer through your own data and that once you automate some marketing communications and apply machine learning the game is won.
BARRON ERNST, SENIOR DIRECTOR OF PRODUCT & GROWTH, NASPERS: I think automation will continue to become more and more prevalent in paid marketing channels over time, and the opportunity for an edge is eventually going to get harder for top-tier marketers. However, I don't think that will happen in 2019, and it will take a few years before we get there. So there are still a lot of opportunities to optimize your spending and retention across channels.
LATA: We already use automation at some level, for marketing analytics and it has helped us determine which contextual ads drained our budget and which attribution worked better. It also helped us monitor the level of marketing-qualified leads.
QUESADA: The next year, I think, will be the year when companies separate themselves in terms of who is actually an expert in the AI field, whose products really fall into this category, and who just has a fancy algorithm. A lot of people are using the word AI when it's not really AI but a good algorithm. There's a little bit of confusion when people market their products as AI when they're not. People are put off by such products, though there are ones that are actually machine learning products and AI.
Margo Kashuba is CMO at OWOX BI.