Why Relationships, UGC and Context are Key to Influencer Marketing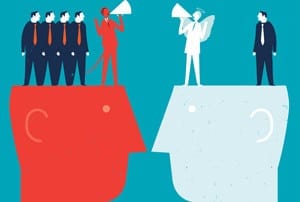 Here's 3 predictions for where influencer marketing is headed in 2016 and how you can prepare for the challenges ahead.
Building relationships with Influencers will be key.
Influencer marketing is all about finding the right influencers who believe in your brand, can clearly communicate your message and who have built a following made up of people who trust and value their opinion.
And taking the time to get influencer marketing right is well worth it. A recent report from Burst Media found that the average earned media value (EMV) from US influencer marketing programs, at $9.60 for every $1 spent, was 1.4 times higher in 2015 vs. 2014's figure of $6.85.
Many influencers are part of younger generations, a group of who like to be involved with the latest trends, see their involvement make an impact, and feel appreciated. Millennials, for example, identify much more so with top YouTubers (social media influencers who video blog on YouTube) than traditional celebrities, according to a survey by Variety.
One of the most important things for brands to do in 2016 is to focus on finding the right influencers and building relationships with them—industry relevance, content quality and personality of the influencer are key criteria for selection. Marketers that fail to figure out a way to tap influencers to help spread their message won't optimize campaign results in 2016.
User generated content (UGC) will broaden brand reach.
Consumers have spoken, and they've made it clear that they'll let everyone know if they like or dislike a product or service and exactly why they feel this way. Between word of mouth and social media, you can guarantee that disappointed and frustrated customers are sharing their experiences and they are well read.
On the flip side, you can also expect consumers to share user generated content about their positive experiences, as well.
So why is UGC crucial to your marketing strategy? Simple, consumers want to hear from real humans who have experienced a product and can give an authentic perspective. Eighty-three percent of online consumers say they trust recommendations from people they know — more than any form of advertising, or content, branded, or otherwise.
As a result, traditional brand marketing campaigns are losing credibility with their target audience because consumers don't respond well to messages that are crafted and tested to paint a picture of perfection – they'll just tune out the marketing message all together, leaving marketers with a false sense of reach and resonance.
UGC works because it's authentic and engaging. With UGC, a brand is able to spread their message to a larger audience, and it is never the exact same message twice. Influencers have the power and passion to sway an audience.
Content will be delivered based on context, not just location
The days of targeting audiences by location alone are a thing of the past. Location-based targeting will continue to be used in cases where locality makes sense, but savvy marketers know it is better to target people by behavior and persona.
Fortunately, we're all walking round with mobile devices that connect us to massive social networks, with the combined effect of producing a tsunami of data signals that are ideal for telling brands exactly when, how and why we'd like them to message us, whereas GPS and beacons ignore all that.
Consumers are intimate enough with brands to have a social contract of sorts that goes something like, "Look, I know you have all this data on me and what I do, and that's OK, as long as when you serve me something up it's at least relevant to my circumstances, and hopefully even entertaining or useful." And when consumers are fed too much stuff that is not directly relevant to them, they basically get starved for content.
To that end, it makes sense for brands to leverage first person data signals to craft and deliver messages that target consumers based on what they're doing on a moment to moment and with things that genuinely interest them. Do this well (right message, right screen, right moment and right influencer) and your brand will reap the benefits.
Dennis O'Malley is CEO and co-founder ReadyPulse.
Related Articles:
2016 Trends for Influencer Marketing
Influencer Marketing Do's and Don'ts
Special Report: The Power of Influencers